A woman's two-piece swimsuit is typically called a bikini. It has two triangles on top made with fabric, covering the woman's breast like a bra, with a material of two triangles at the bottom, while the front exposing the navel but includes the pelvis and the back covers the buttocks. It comes in various sizes ranges from full coverage of the pelvis, breasts, and buttocks, to more exposing designs such as G-string or thong that only cover the pubic bones and areolae but leave the buttocks exposed.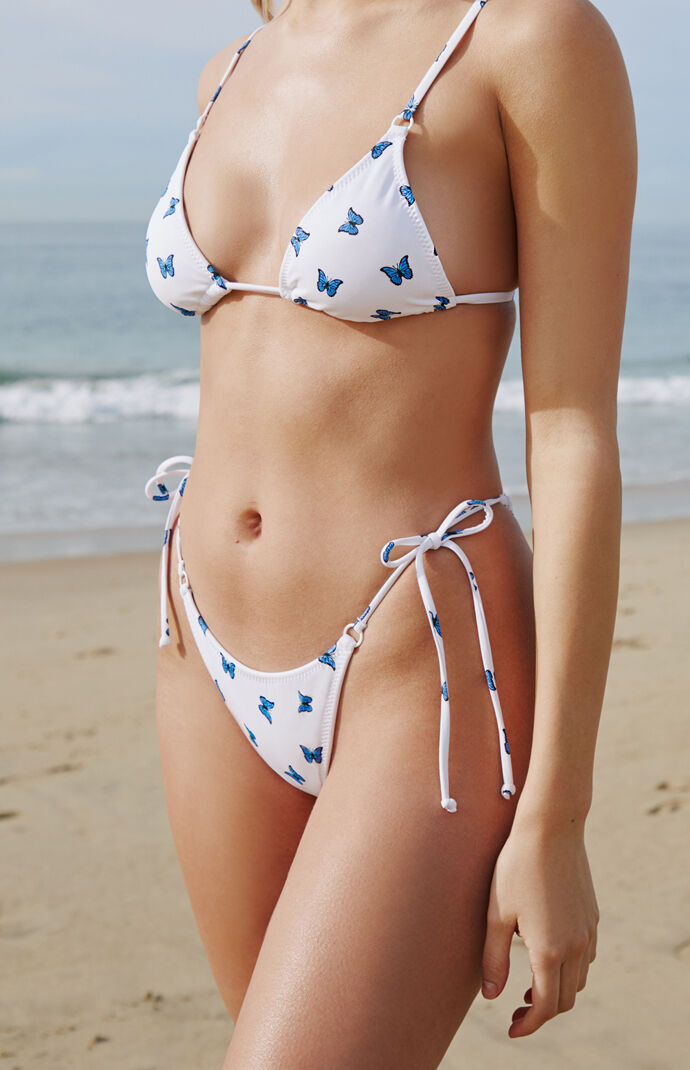 The word "Bikini" came into existence from a French automotive engineer, Louis Reard. He created a design and named it "bikini," accommodating the name from bikini, an Island consisting of a particular coral reef surrounding a lagoon in the Pacific Ocean, a colonial name given by the Germans, which transcribed from Marshallese identity for the island, Bikini.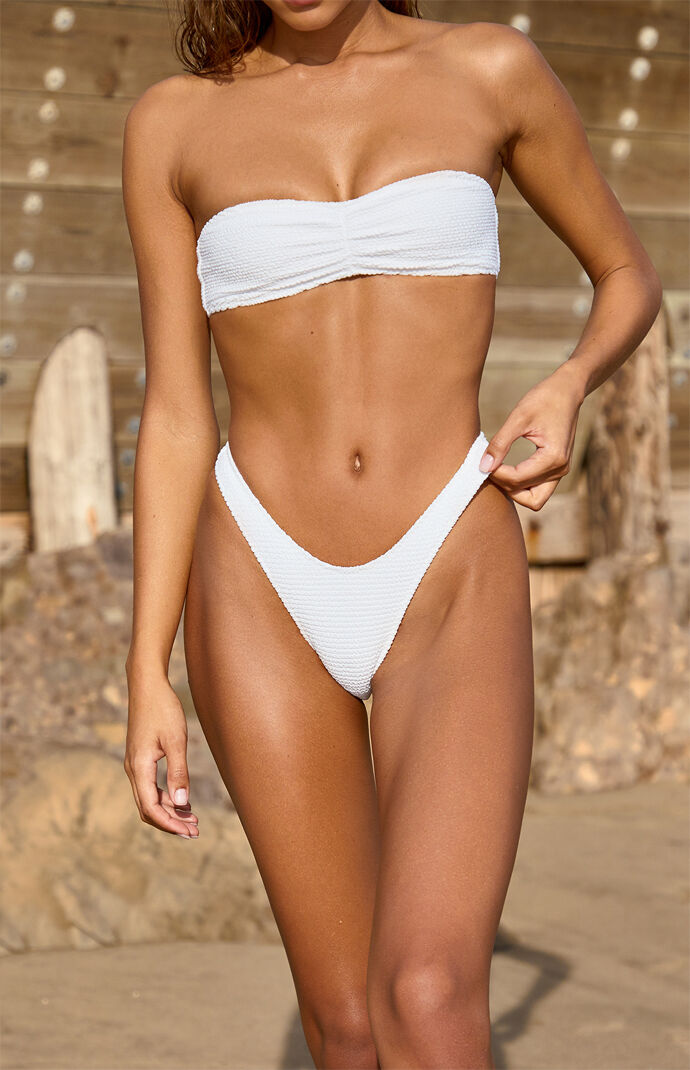 The bikini was introduced on July 5, 1946, by French designer, Louis Reard who unveils an original two-piece swimsuit at a great swimming pool in Piscine Molitor, in Paris.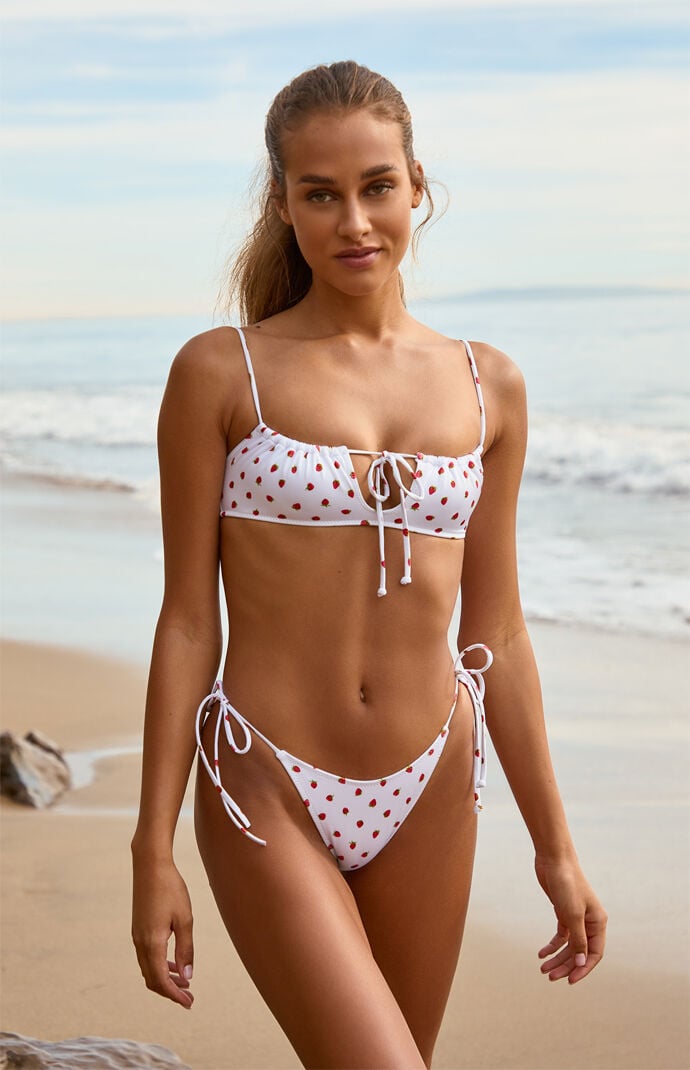 Girls decided to wear a bikini just because they wanted to wear it, and this has been in existence for long. It is a regular dressing for someone who wants to go and swim at the pool or the beach.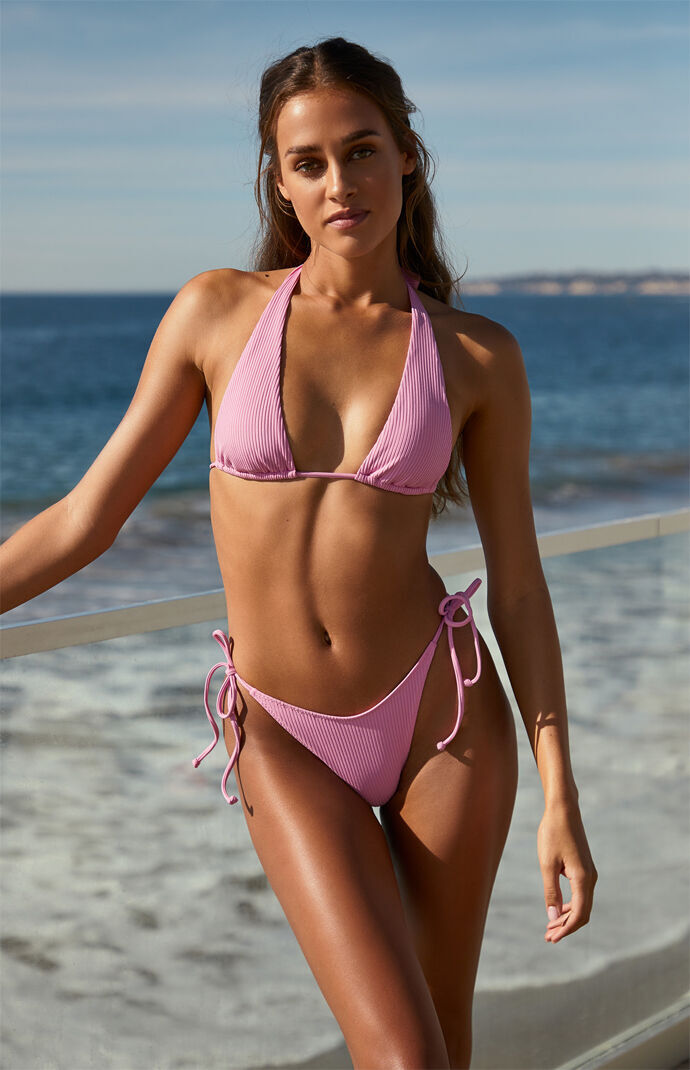 Bikini swimsuit comes in various sizes and colors. There is numerous latest trend of bikini designs with different textures, patterns, and styles that will make you relax and comfortably by the poolside on a sunny day or at the beach.
There is a wide range of selection of different styles for every girl such as traditional bikini tops, cropped bikini tops, bralette bikini tops, one-shoulder bikini tops, and bandeau bikini tops. Other available designs include sexy cut-outs, lace-up designs, strappy details; all these will make you stunning next time you go beachside vacation.
Get yourself a perfect swimsuit to make an outfit and enjoy your day at the beach. You may as well go for a bikini with little more extra coverage; this type will cover more of your pelvis area and buttock if you are the reserved type.
If you wish to go out hot this summer, choose a statement-making bikini with a broad style that will make you step out with confidence at the poolside or the beach. Grab a two-piece comfortable and memorable swimsuit that will reveal your unique style. Choose skillful bikinis that match and mix with aesthetic designs and colors to match your complexion.