If you have seen the fashion news you know that many are regretting giving away their skinny jeans since the photos with Meghan Markle The Dutchess of Sussex wearing them in Montecito appeared on all fashion sites, she has impeccable style and knows what really suits her well, she has shapely and skinny legs so she uses that to her advantage to make them look perfect on her so today we are going to show you all the styles that she has used as a reference for this fall winter.
Starting with the look that started it all this week, this outfit had mixed reviews but it was because I didn't know that in Montecito the breeze is a bit cold, and wearing a coat in the middle of summer didn't seem normal to them but it doesn't matter because it gives us incredible ideas for this autumn, for that transition from summer to autumn in a chic way and with clothes that we probably already have, a striped sweater, a trench coat and white skinny jeans with low shoes.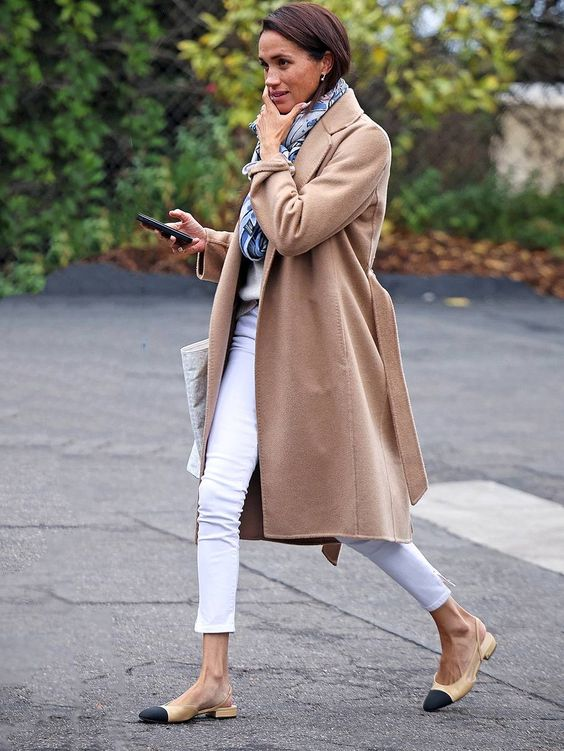 There is also this look when she was a working royal and it is a more rustic style with high boots that look military, black jeans, and a moss green trench coat, this is a simpler outfit to look at but it can get you out of trouble When you don't know what to wear, we all have black clothes, whether it's t-shirts, sweaters, you just need the trench coat, black skinny pants if you don't have it and some high combat boots that give that more grunge look.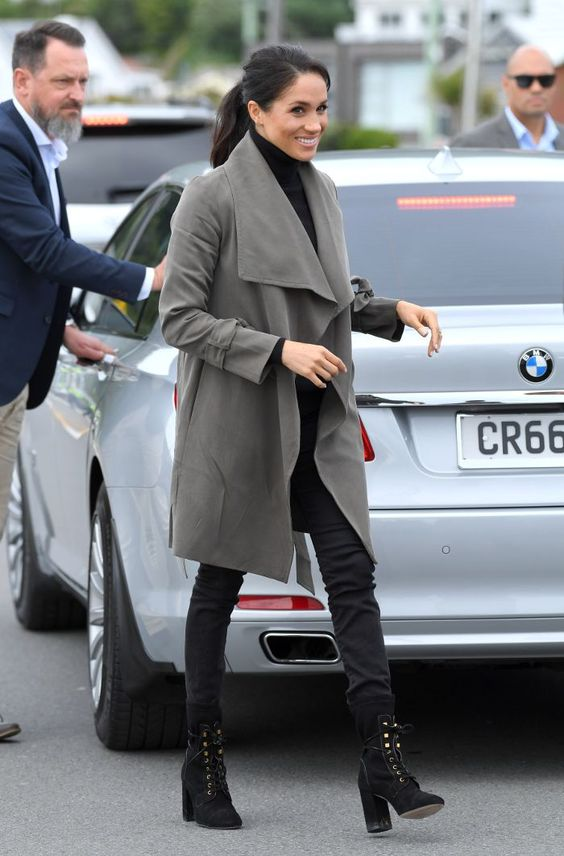 This is without a doubt one of my favorites because it is a good idea on how to wear jeans but make them look super chic with a white blazer tied at the waist, This outfit also revolutionized the internet and for good reasons, it is elegant but not stop looking casual if you need to use it in other events that do not require so much etiquette, there is no doubt that she knows how to wear them.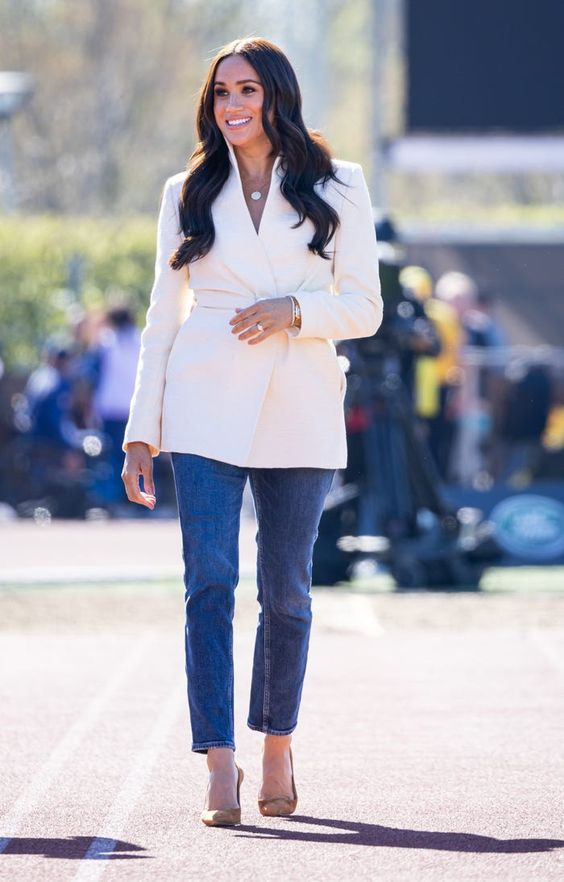 This outfit makes us see that black or leather pants can be used in an elegant way without looking cheap, With an elegant oversized coat with a designer style, pointed heels, and a clutch to accompany it, she knows what suits her well and skinny pants are one of them, this look is ideal for dinners at night with your partner or work lunches where you want to look professional but be comfortable at the same time.
And finally, the most casual of all but it is still cute, a short white sweater with skinny jeans that are high-waisted so that your legs look longer, It is a casual look that you can use for all kinds of things, like going to the supermarket, shopping with your friends, to a casual lunch, you can vary the sweater for one in a more sober color or a more striking color, it all depends on your style and how you want to accessorize it, but don't lose sight of the skinny ones jeans because a lot of them look great wearing them like Meghan.