The early 2000s were a time of bold fashion choices, from low-rise jeans to crop tops and chunky platform shoes. And now, over two decades later, Y2K fashion is making a comeback. But why has this era of fashion become popular again? Let's explore some of the reasons behind the resurgence of Y2K fashion.
Nostalgia
One of the main reasons for the resurgence of Y2K fashion is nostalgia. The early 2000s were a formative time for many people who are now in their 20s and 30s, and the fashion choices of that era evoke feelings of nostalgia and connection to that time. The resurgence of Y2K fashion allows people to revisit their youth and express their love for that era through their fashion choices.
Influence of Pop Culture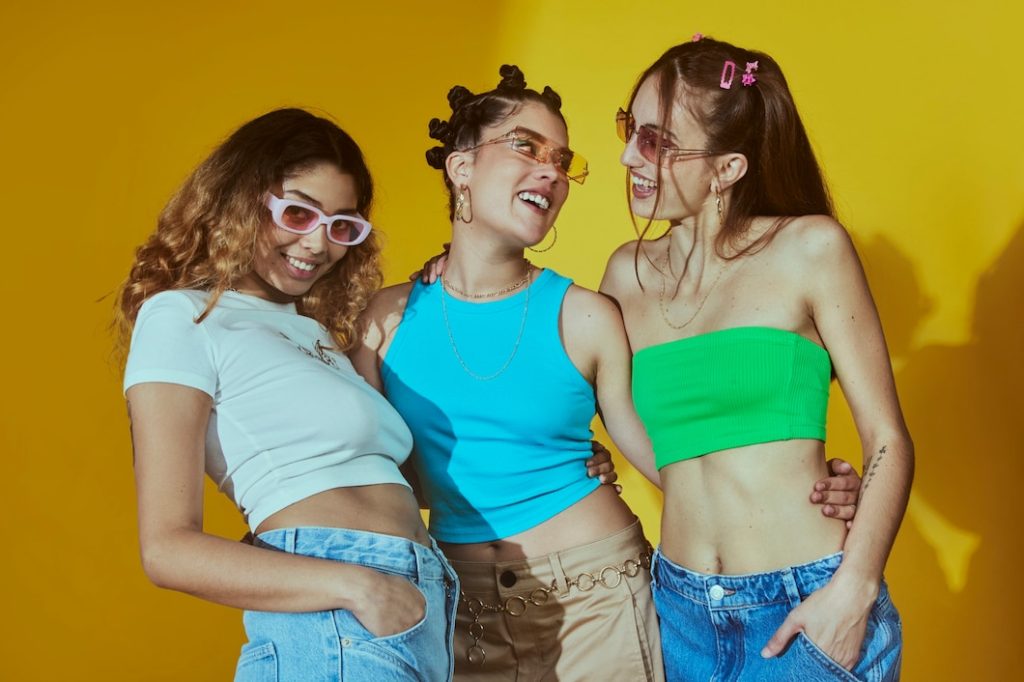 Pop culture has also played a significant role in bringing Y2K fashion back into the spotlight. TV shows and movies set in the early 2000s, such as "The O.C." and "Mean Girls," have inspired a renewed interest in the fashion of that era. Celebrities such as Paris Hilton and Britney Spears, who were known for their iconic Y2K fashion choices, have also contributed to the resurgence of this style.
Bold and Unique Style
Y2K fashion was characterized by bold and unique style choices, such as crop tops, low-rise jeans, and platform shoes. These fashion choices stood out and allowed people to express their individuality and style. In a world where fast fashion often results in everyone wearing the same thing, Y2K fashion offers a chance to stand out and make a statement with your fashion choices.
Sustainability and Ethics
The resurgence of Y2K fashion also aligns with the growing trend towards sustainability and ethics in fashion. Many people are looking for ways to reduce their environmental impact and support a more ethical fashion industry. Y2K fashion offers a sustainable and ethical alternative to fast fashion, as many of the pieces from that era are still in circulation and can be found in vintage stores and online marketplaces.
Influence of Social Media
Social media has played a significant role in the resurgence of Y2K fashion. Platforms such as TikTok and Instagram have allowed users to share their love for Y2K fashion and showcase their unique style choices. This has created a community of Y2K fashion enthusiasts who share their finds and knowledge about this era of fashion, making it more accessible to a wider audience.
Tips for Styling Y2K Fashion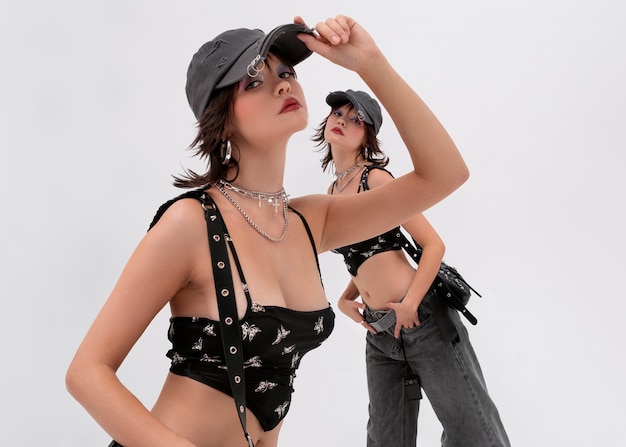 If you're interested in incorporating Y2K fashion into your wardrobe, here are some tips for styling this trend:
Mix and Match: Don't be afraid to mix and match different Y2K fashion trends. Try pairing low-rise jeans with a cropped top, or a mini skirt with a chunky belt and platform shoes.
Accessorize: Accessories were a big part of Y2K fashion, so don't forget to add some to your outfit. Try a colorful plastic choker or oversized sunglasses to complete your look.
Layering: Layering was also popular in Y2K fashion, so try layering a tank top over a long-sleeved shirt, or wearing a hoodie under a denim jacket.
Bold Colors and Prints: Y2K fashion was all about bold colors and prints, so don't be afraid to embrace them. Try a bright pink top or a zebra print skirt.
Retro Makeup: Complete your Y2K look with some retro-inspired makeup, such as colorful eyeshadow or glossy lips.
Final Thoughts
Y2K fashion is back, and it's clear that this trend is here to stay. Whether you're a fan of the bold and unique style of this era or simply looking for a more sustainable and ethical fashion alternative, Y2K fashion has something to offer. With its mix of nostalgia, pop culture influence, and individuality, Y2K fashion allows us to express our style and creativity in a way that is both fun and meaningful.