When the pandemic first hit in early 2020, people were asked to stay home and practice social distancing. Thus, everyone was not dressing to make a statement. Instead, the clothes that were preferred were the ones that are comfortable and relaxing. As people are used to wearing comfortable clothes such as leggings and sweatshirts, it has become a norm to dress up to feel your best with an emphasis on comfort.
This is how the athleisure trend comes about. Fast forward to today when all the lockdowns have been lifted and life slowly returning to normal, the current fixation on health and outdoor socializing has made athleisure the go-to apparel. It has become a lifestyle that is a key part of our day-to-day look.
The clothes that we wear at the gym have come a long way. Now, the athletic designs double as clothes that can be worn outside of your workout classes. They are getting more stylish to keep you on your feet and moving around. Besides that, the trendy athleisure trend can also serve as extra motivation to work out. The more stylish the gear, the greater the motivation to put it on and actually exercise. For some inspo, ahead are some of the hottest athleisure trends in 2022.
The Brighter It Is The Better
Colorful sets are going to be seen everywhere and this will instantly give your mood a boost. This Aloyoga emerald set is a perfect color to transition from gloomy winter to warmer spring weather. It features a pair of ribbed leggings that is high-waisted and a matching ribbed bra.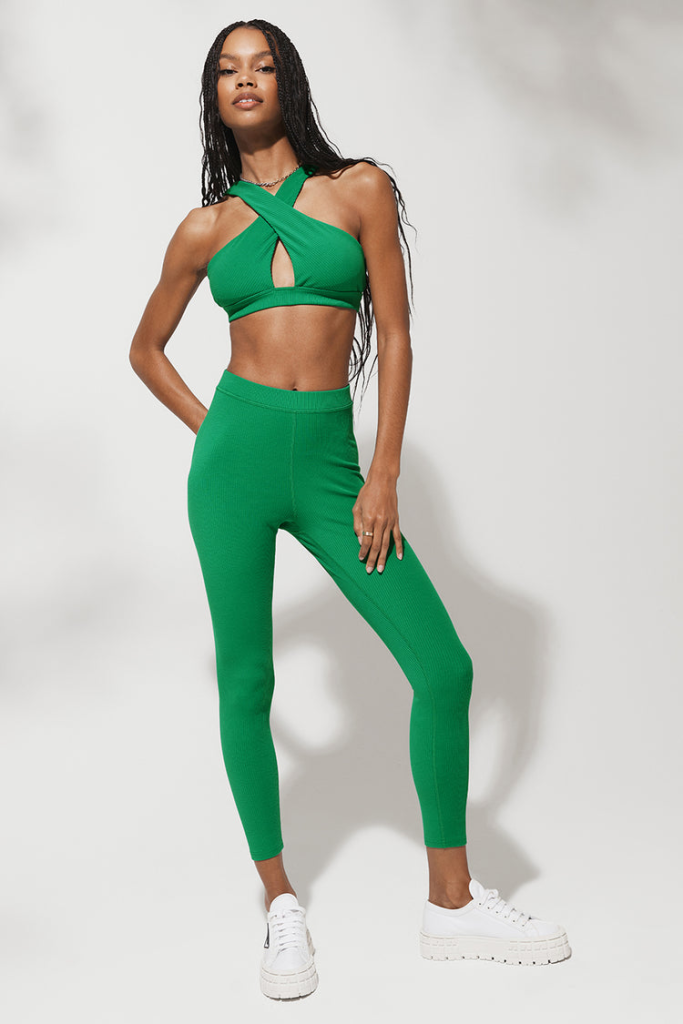 Interesting Bottoms
Bottoms that are a little more formal than the regular leggings like flare and split-leg pants were spotted this year. If you crave something a little dressier, these high-rise flare pants from Carbon 38 are an ideal choice.
Onesies For Workout
An easy way to make your activewear as simple as it can be is to get it all done in one piece. Workout onesies or catsuits are a great option for pilates or yoga classes. Just layer on an open cardigan after a workout for running errands or a quick brunch. This piece from Free People features a crisscross back, round neckline, and 7/8 cropped legs.
Dance-Inspired Activewear
Dance-inspired activewear is always on-trend and it is great when layered with knitwear. Be prepared to see more bodysuits like this dance-approved asymmetrical bodysuit that is simply wow. Bodysuits like wrap-around bra tops, leg warmers, and off-the-shoulder layering tops will be big.
Half Zip Workout Top
There is something about half-zip workout tops that look more sophisticated than a hoodie or crew neck top. This half-zip workout top is the perfect piece to add to your wardrobe
Eco-Friendly Athleisure Wear
The fashion industry is more focused on sustainable practices now and as such, there are more eco-friendly fabrics on the market these days. Recycled nylon made from yarns is a popular choice. So if you want to reduce your carbon footprint, you may want to check out this premium active set from Shapellx that is comfortable and supportive.
Workout Dress
The workout dress is flattering when worn on and off the court. It combines performance-focused design with on-trend silhouettes and cuts. The workout dress is a must-have athleisure piece that caters to any sports or non-sports occasion.