If you are one of the people who avoid wearing a shaping bodysuit only because "it's hard to take it off". Especially, when you need to do it very quickly. Or maybe you don't like the fact that it might give additional problems when you need to go to a public toilet. Of course, nobody wants to take off their all clothes. Not only it feels uncomfortable to be naked somewhere in a public place, even with closed doors, but to fully undress takes a lot of time and then you need to dress again. Sounds tiring and time-consuming… But do you know what? Everything this is already in the past. In our time, you don't need to do anything about it! There are plenty of crotchless shapers or ones with removable crotch parts. Choose shapers from the right online stores you can trust and rely on. For example, a super popular website that sells shaping clothes is called WholesaleShapeShe. There you can purchase full bodysuit shaper, waist trainer, shaping underwear or full body shaper (and other types of shapers that focus on one area of your body you want to lift and sculpt the most). Everything for the best prices on the market of shapewear. So it's truly one of the best places to buy it. The main thing is that on their website cheap prices don't mean bad quality. It's the opposite in this case! WholesaleShapeShe uses only the best fabrics for shaping and their products are made very neatly by true professionals in this business.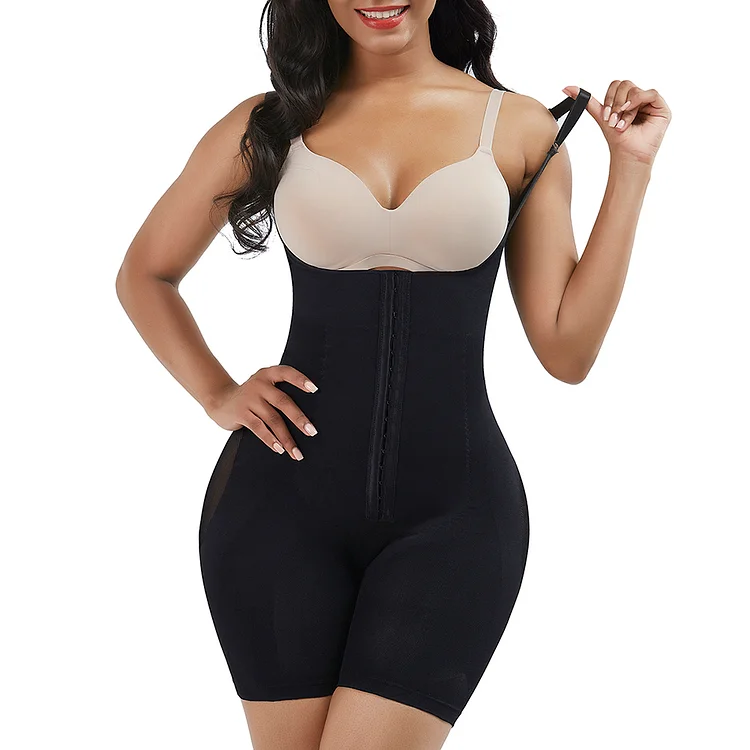 Now, when you know that you have nothing to worry about, time to choose your first crotchless shaper. We found some examples that will be perfect for you.
The first example that you must try on is this crotchless full-body shaper. Not only it has the main thing we looked in a shaper we mentioned before, but it is made of very stretching and breathing fabrics. You can adjust it to your size. No worry that if you will lose or gain weight you can't fit in it anymore. Also, on both legs anti-slip lace detail that makes it look even more cute and delicate.
With this shaper, you can be sure you'll desirable goals. It will sculpt your belly, it's sides and hips. Also, it is good for lifting the butt and has a strong bra part that will lift and support even big breasts with its wide straps. So if you're a person who chose the comfort and coziness of underwear over anything else, then this bodysuit is for you.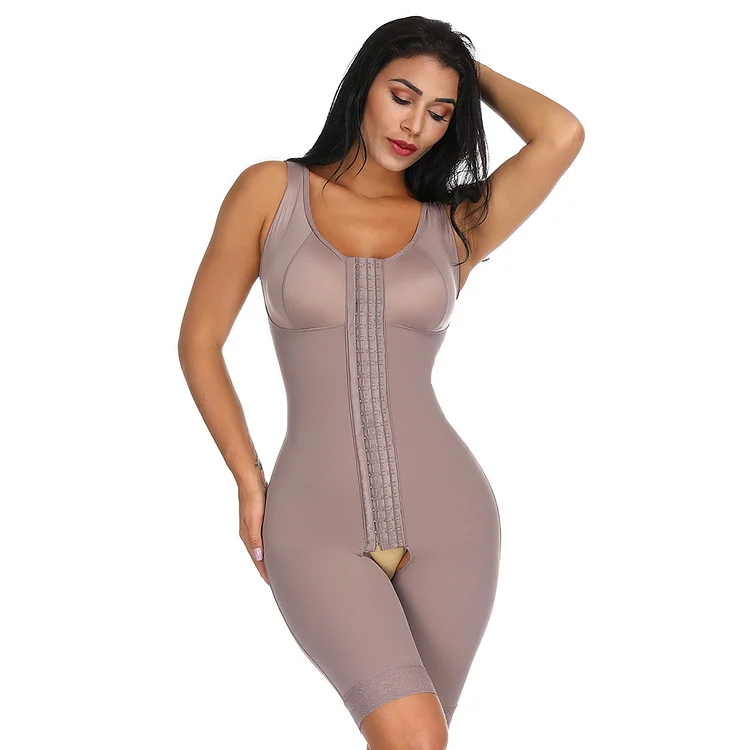 On WholesaleShapeShe you buy wholesale shapewear with different patterns, colors and designs, made of only excellent quality fabrics and materials.
So you definitely can find there the best crotchless or removable crotch part shapewear in 2022. As they have only modern improved models of shapewear.
If you liked the previous shaping bodysuit but would prefer to wear your bra or not to wear it at all, then the next item is made for you. It's almost the same model but without that strong breast support. This one has only slight bust area support. Also, it has very comfortable anti-slip straps on the shoulders, so with them, you will be confident your shaper will stay in place, and won't roll or slip.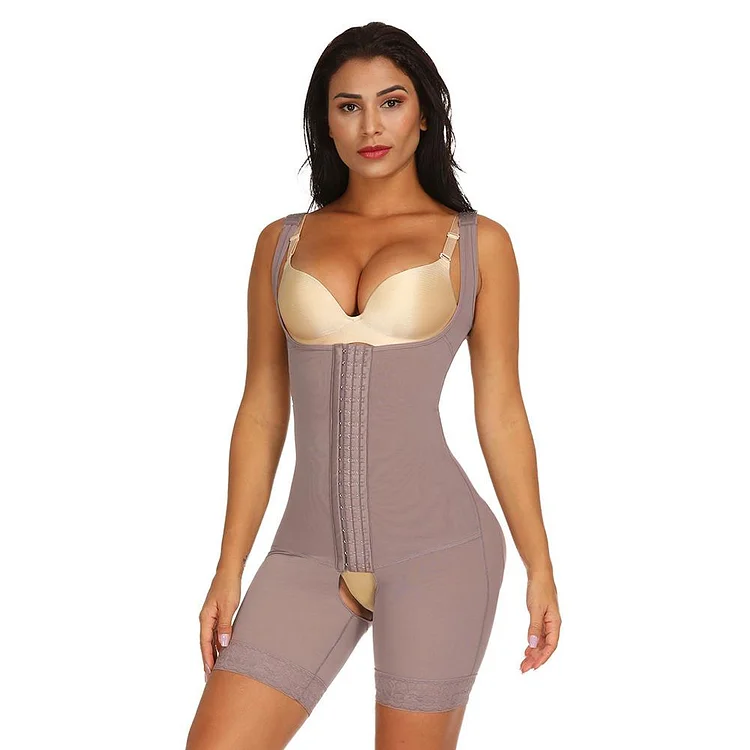 If you like even smaller underwear over which ones you can wear any bodycon clothing, then these high waisted panties must be something you were looking for. They are absolutely seamless and invisible under any outfit. Also, it has smaller straps that are super comfortable for wearing. With help of such details as straps, and a zipper, your shaping underwear will stay on its place and bottom lace that doesn't give to shape on your legs rolls.
We love this classic and elegant design that will be fashionable for many decades. It's truly timeless. And, of course, you absolutely can wear it for many years because of its high quality.
Of course, it has a mega comfortable crotchless part for easy toilet visits. It has everything you may wish in small shapewear. So we really to recommend getting it during the fall sale that is right now. Visit the WholesaleShapeShe site to see more crotchless shapers!