For most individuals, the finest time of year is almost here, and they are eager to celebrate the scariest celebration of all, Halloween. Many activities take place on this day, making it unique. The most obvious is trick-or-treating, in which children walk door-to-door in their Halloween costumes to ask for candy and are greeted warmly. Other activities include attending costume parties, carving pumpkins into lanterns, holding bonfires, and other activities that make this celebration unique.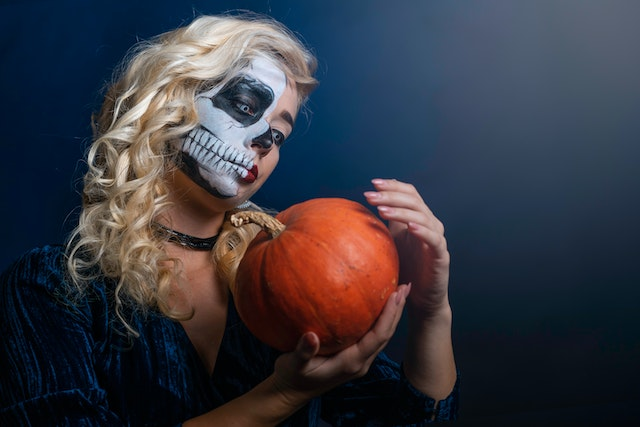 Let's go right into the heart of the festival: the Halloween costumes! The first mention came from Scotland, where people used to dress up in terrifying clothes. However, in recent decades, they have begun to prefer to dress up in costumes based on films, TV series, and comic books to make the event more enjoyable. And the media has played a significant role in popularizing the culture and giving this festival a new flavor. As a result, with so many possibilities available, it is difficult to pick the perfect Halloween costume. Let's look at some of the different types of costumes you can wear this Halloween to make it the most memorable.
Unique Halloween Costume Ideas for Women 2022
Clown Halloween Costume
Many people appreciate this costume, which was inspired by Pennywise the Clown. This looks eerie but cute, and the creepy feeling is ideal for the festival, making it the ultimate Halloween wear. This would be the ideal option for any aficionados of anything haunted out there.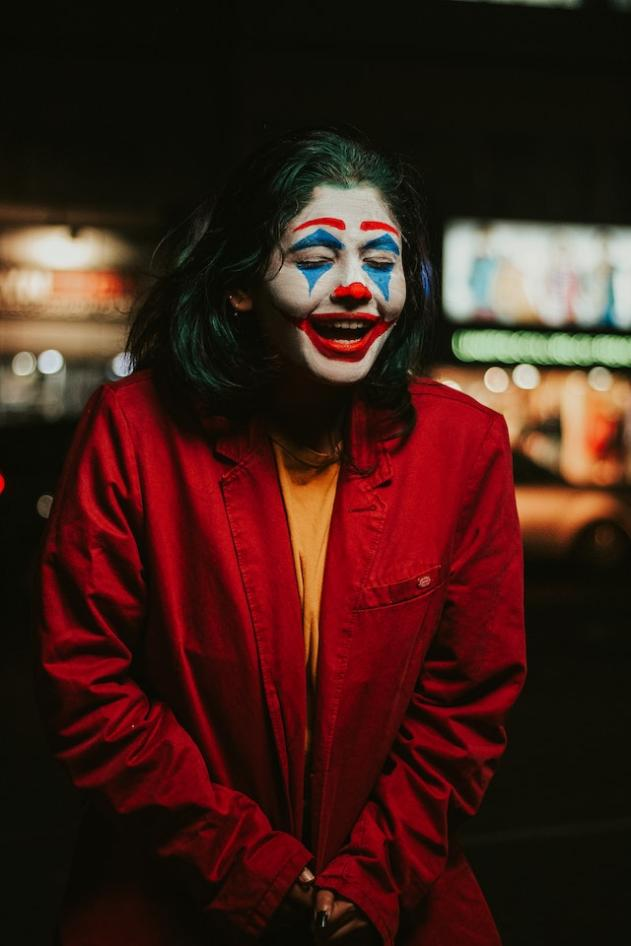 Witchy Halloween Costume
This costume has a relatively simple design. This is very useful when you don't want to spend too much time crafting a costume for yourself. The sheer long dress with a black long cloak is commonly available in the market, and you can sometimes build it yourself. There isn't much preparation involved, but you'll look great in this costume on Halloween.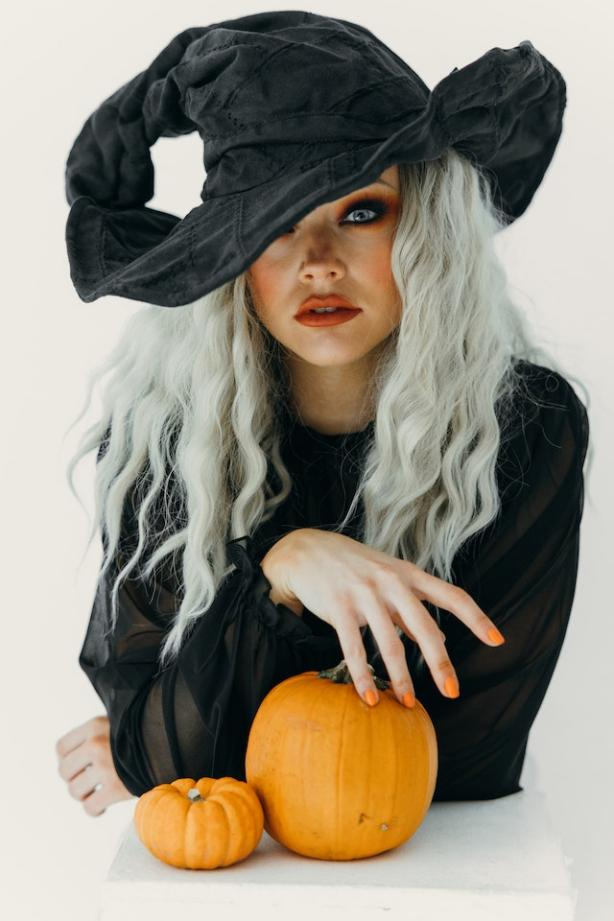 Scarecrow Halloween Costume
The frightening scarecrow inspired this costume idea. The jumpsuit used in this outfit is often black in color with several violet scarecrows printed on it. A hat and green spectacles complete the ensemble. This is the ideal answer for making your Halloween night memorable.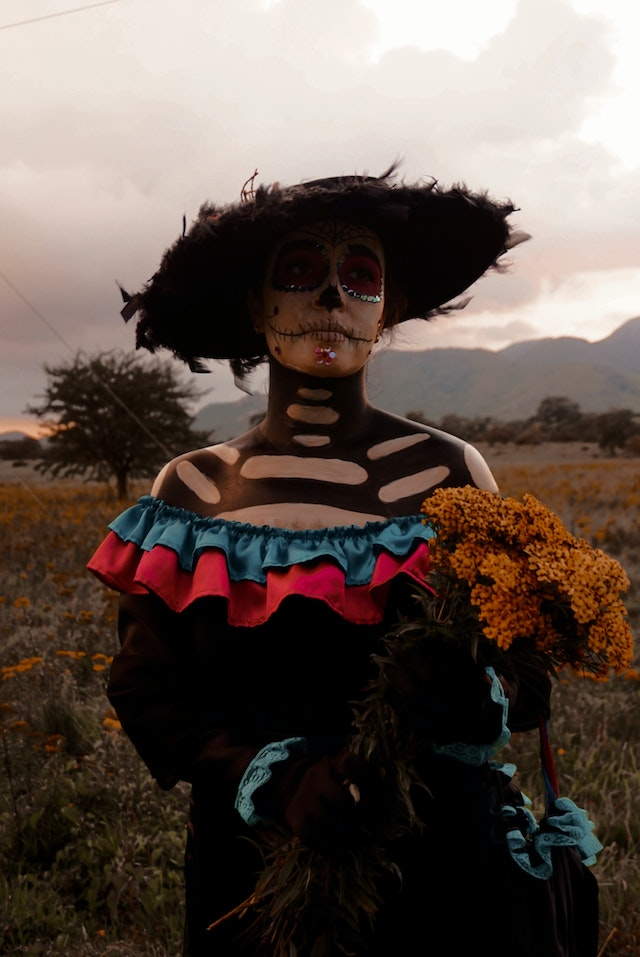 Spider Halloween Costume
To complete the appearance, this spider pattern dress is generally combined with a matching spiderweb cape. On Halloween, the entire appearance is lovely and beautiful. To complete the Spider look, the cape is made of delicate and soft spiderweb lace and is paired with a spider toy on the dress to complete the look.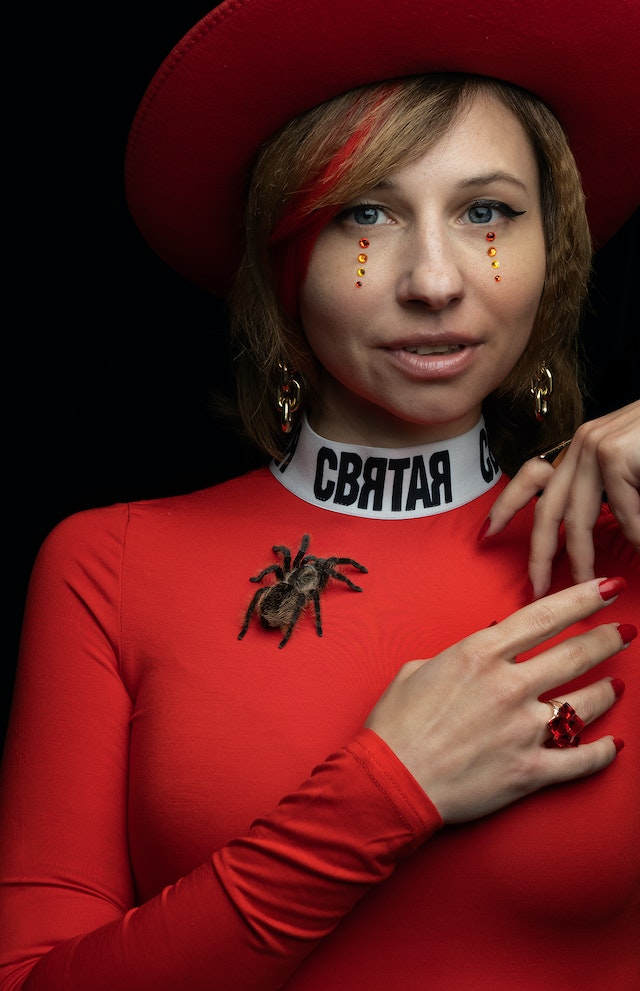 Vampire Inspired Costume
This look mainly represents the costume design, which creates a gothic as well as a vampire vibe at first glance and makes you stand out. You can have wing-like structures on your hands and the end of your garment to get the correct vibe. On Halloween night, the entire outline can be basic, and black or red material is used to complete the outfit.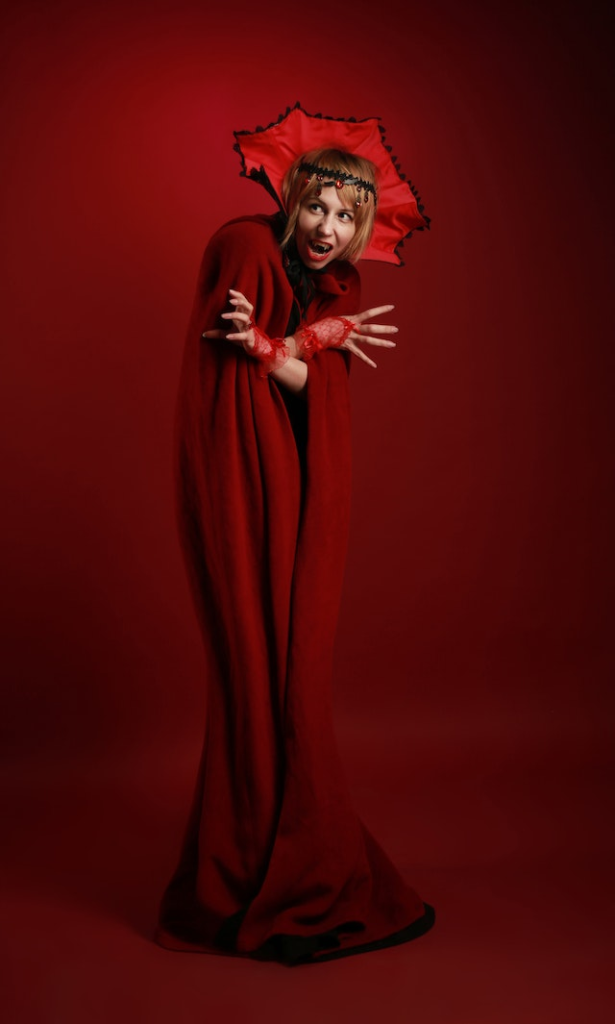 Pumpkin Halloween Costume
This is a one-of-a-kind design created with a key aspect of the festival in mind, obviously the Pumpkins! One of the Halloween pastimes is pumpkin carving, and what better way to demonstrate that than by inspiring people to design a dress inspired by pumpkins? With this costume, you can wear a black dress and show off the greatest way to enjoy Halloween to your neighbors.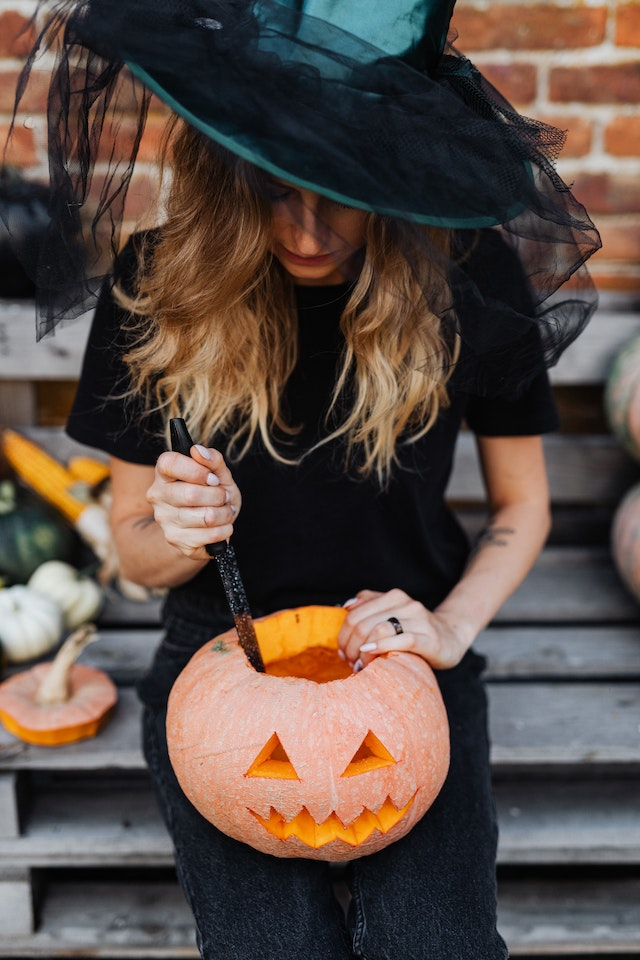 Skeleton Halloween Costume
With this costume design, you may create a terrifying outfit based on the skeleton of human anatomy. The sheer design is printed on black material, giving the overall look an eerie vibe that will set you apart from the crowd.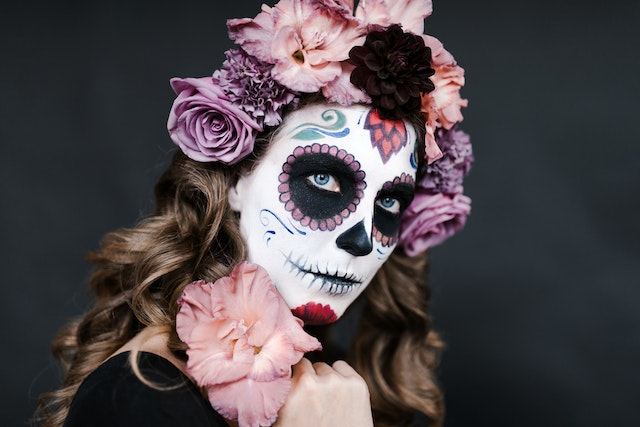 Flintstones Halloween Costume
Any of the Flintstones' characters would be ideal for a Halloween night. This Halloween costume does not have to be terrifying; it may set you out and offer you a unique look for the holiday. People nowadays wear outfits based on movies and television shows because it is the latest fashion.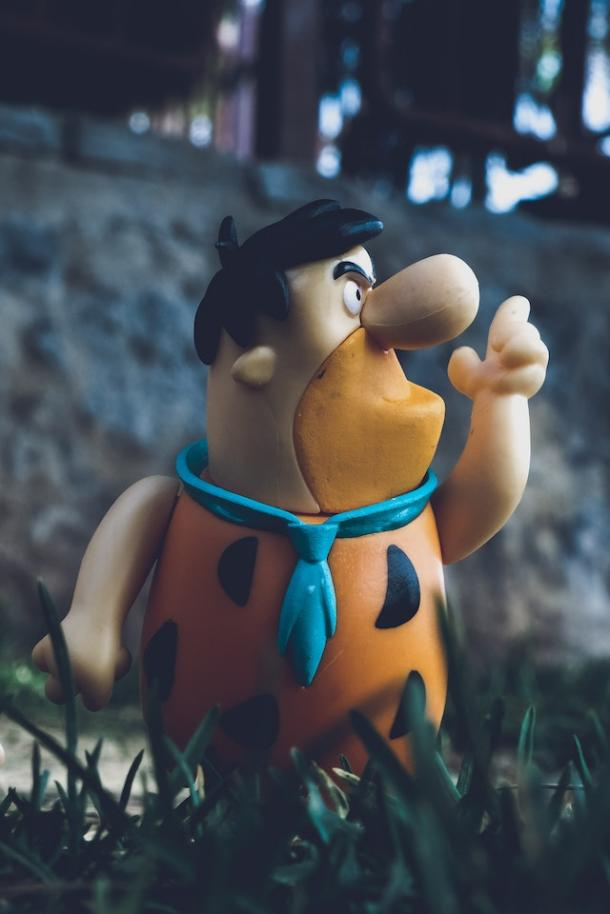 Harley Quinn Costume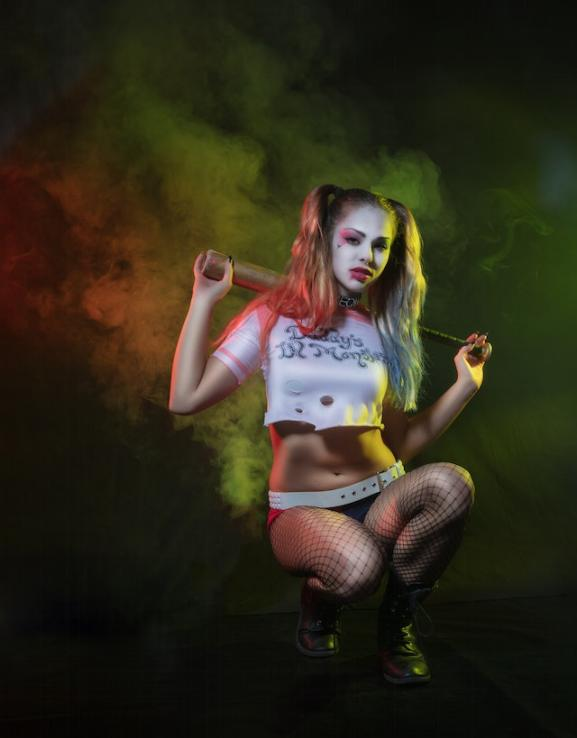 By dressing up as Harley Quinn, you portray a well-known comic book character while also looking fantastic. This persona is frequently associated with the DC villain "The Joker." This character is well-liked by many people and would make an excellent Halloween costume.
Tom & Jerry Halloween Costume
Finally, we'd like to present the greatest one, which is the Tom and Jerry Halloween costume idea. Kids would adore this outfit concept because this cartoon is popular among children of all ages. You can buy one online, at a local market, or stitch one together for a more realistic look.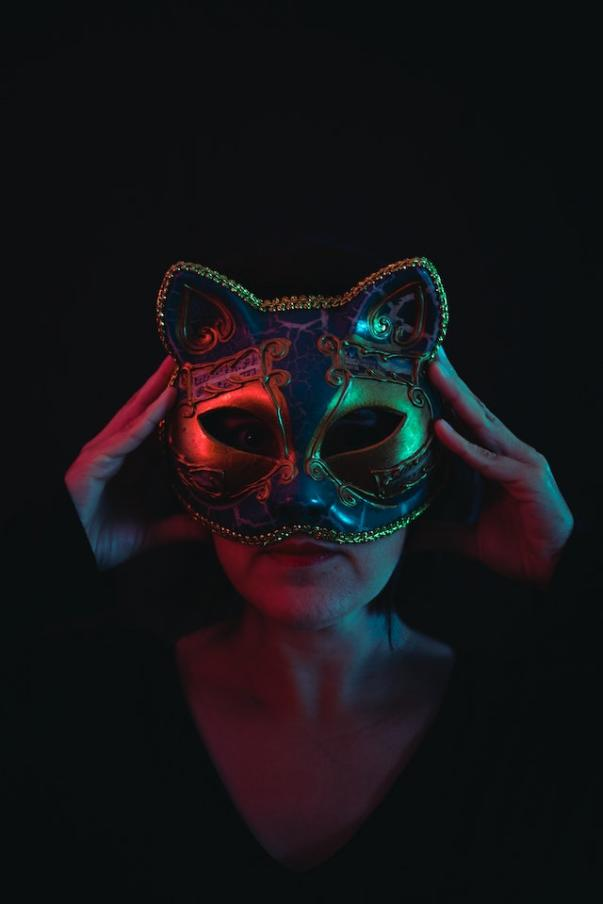 Conclusion
This post has shown you some of the most attractive Halloween costume ideas that will take your Halloween game to the next level. The DIY costumes inspire individuals to fully participate in the festival where they have the most fun. So, if you have some free time, you may make a DIY costume. By wrapping up, we hope you have a nice Halloween night and make the most out of it!