We can become a different person just by changing our hair color. This action often becomes a To-Do List on many people's resolution lists that they write at the beginning of each new year. Are you also doing the same?
Well, dyeing hair completely new and different from the original hair color serves many purposes. Someone probably dyes their hair to cover gray hair, fix the previous hair coloring that has started to fade out, or just wants to change the vibes so they can look fresher. Regardless, it's a good idea to find out what hair color which will look impressive and trendy before starting to change your hair. So, here are the 5 best hair color inspirations that are currently popular and help you look amazing. You have to try!
Peach Blonde
Well, everyone knows that a few years ago the rose gold color was really popular in almost everything. From smartphone colors, makeup, and fashion accessories to hair colors. Well, in 2022, peach blonde is predicted to still become one of the popular hair color trends because there are still many people who are crazy about this color. This peach blonde color is perfect for those of you who are carefree and it also looks perfect combined with your summer outfits.
Auburn
Red has always been considered to have extraordinary charm. And the red color that will be widely used in 2022 is auburn. This is a red hair color with a mix of brown and a hint of copper to add shine to the color. Auburn is the perfect hair color for those of you who want to try red but don't want to look flashy. Also, light and dark auburn tones tend to look great on all skin tones, from pale skin to dark brown skin.
Greige Hair
This one is a new hair color that is absolutely a must-try! Greige itself is a combination of the words gray and beige or simply ash brown! In the last few years, ashy hair color has become very popular because even though it is a little toned down, it still steals attention and makes you look bright and attractive. Greige hair is suitable for people who want to dye their hair but don't dare to go too all out.
Golden Copper
Hair color trends are changing fast. But there is one color that has always had fans so it is still popular today. Yes, golden copper red hair remains the preferred hair color choice this year. This color will give a bold and sexy impression on your appearance, so it is perfect for you who are dynamic and energetic at heart.
Brown Balayage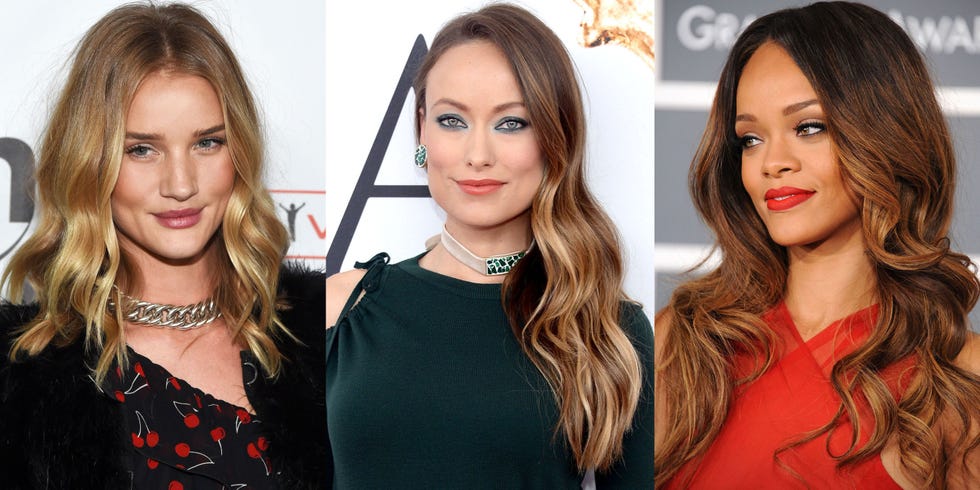 Balayage hair gained its highest popularity in 2020. This year, balayage is still a popular hairstyle, you know because many people still like it. The reason is this coloring technique can give your hair a perfectly blended look. Balayage can also give a dimensional effect so that it makes the hair look more volume and not flat. If you want to try the balayage coloring technique, it's still not too late. Brown balayage is the best option for coloring your hair this year.
So, have you made up your mind to change your hair color? What color do you prefer?