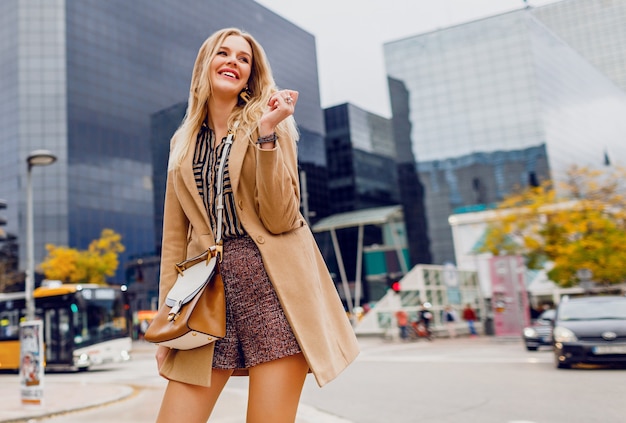 Spring is just around the corner and today we will help you find your perfect outfit that will look elegant and fashionable. The good news is that you don't need to go for a shopping spree and spend a lot of money to look great this season.
Choose Color
You can just invest in a couple of key pieces, such as a bright, eye-catching dress, colorful accessories, stylish coat or jacket, and combine them with the items that you already have in your wardrobe and use throughout the year – jeans, leather jacket, short boots, a hat, white T-shirt or blouse.
That's exactly the reason why having wardrobe basics is so important. You can basically use them for all seasons and just add some trendy new elements from time to time to refresh and update your look. It's not only a very economical approach to building your wardrobe, but it also gives you a lot of fly flexibility – it's always better to have clothes that you can combine together into stylish sets and mix and match depending on the occasion. You will never have a problem that you don't have anything to wear again!
Match Tips
Have a look at the example below – how easy it is to achieve a beautiful, vibrant spring look. Items used here are universal – you can wear short boots and a black hat in the fall season as well.
A white shirt can be sported at any time of the year. It's an elegant and versatile must-have item for everyone. Typical spring additions include a pink maxi skirt and a pastel handbag. The whole look is fresh and energetic. Add some delicate pieces of jewelry and natural makeup to complete the look.
Another proposal to look for Spring 2021 is for those who like minimalism and simplicity. The best way to achieve it is to focus on two or free basic colors: black and white or black and cream / light beige. This classic and fashionable color combination can be worn in many different ways as you can see in the pictures above. Highly recommended!
For those who love colors, we recommend investing in a maxi dress with long sleeves. You can wear it on its own or with a pastel jacket. Choose a simple plain version or go for prints and patterns. How about polka dots or delicate followers? If you would like to achieve a sexy, feminine look, go for a dress with a slit that will allow you to show off your legs! An office version of this look includes a more toned color palette and a more traditional cut (second picture).
Can't live without your favorite pair of jeans? This season combines them with a bright top and stylish accessories. You can also wear them with a classic white T-shirt and add a pink, mint, or lemon jacket on top. Don't forget about an elegant pair of sandals and colorful, funky sunglasses.