A black coat will always remain a classic and chic fashion outfit. Its elegance and style naturally overshadow its original use, which is to keep one warm. So, you have every reason to be conscious of how you wear it.
While the outfit remains evergreen, fashion, however, has evolved on how it's worn over the decades. You definitely don't want to have everyone on the street looking at you like you just stepped out of a time machine from the past, with you wearing a waist-length coat with a pleated flowing skirt, a pair of stockings, and a large hat. Of course, Dorian Leigh, the famous 40's supermodel would be proud no doubt. Can't say the same about the fashion world today.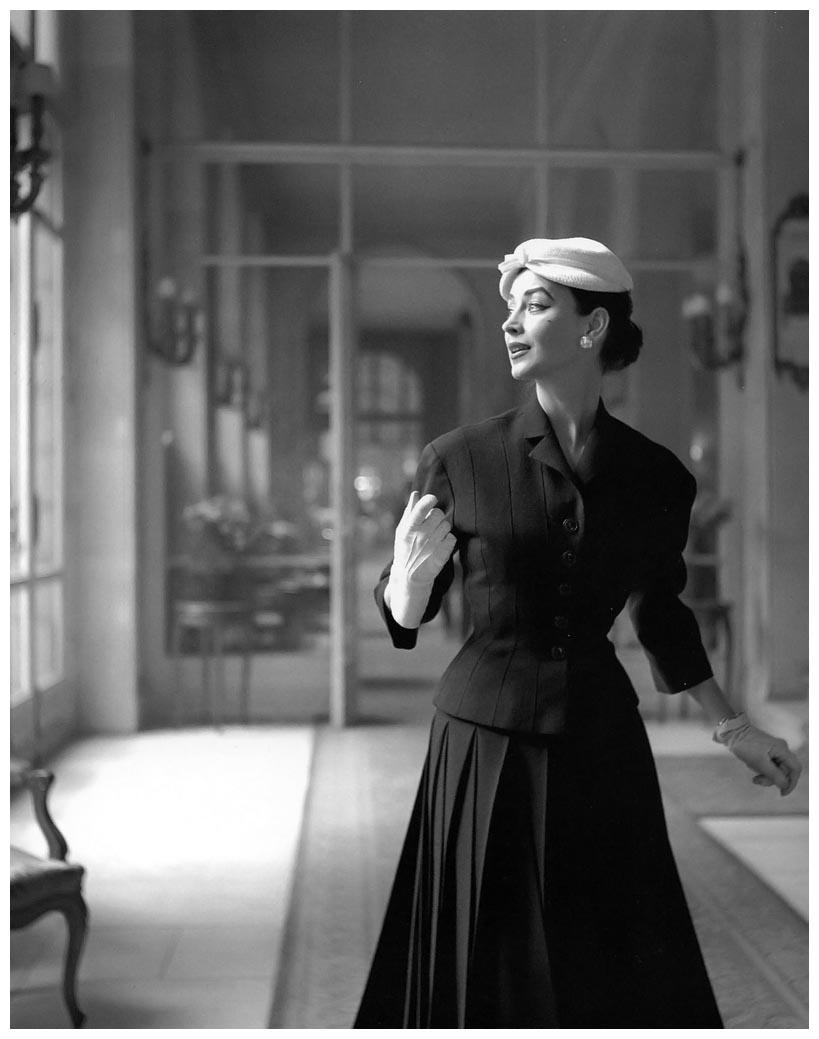 So, how can you wear a black coat and not look old fashioned? It's all about adding a few tweaks and touches here and there to spice up your style. So many people are content with just dressing the usual monotonous way in black coats. However, there's so much more you can do to wear your coat in a modern classy way. Ready to see how? Here we go.
First of all, you want to do away with those pleated skirts on stockings idea completely. Try out a more stylish look with a long coat reaching your knee at least, with a pair of pencil jeans or pants. Complete the outfit with a nice pair of boots. For a start, welcome to the modern era.
Next, leave your coat unbuttoned. This is a popular trend today, as the style of buttoning up the coat is quite old-fashioned. This means you need to wear stylish clothes underneath your coat. Be it a turtle neck or a print top, make sure it's attractive and stands out of the black coat.
Another great tip to wearing a black coat fashionably is to use accessories. Brightly colored scarves are lovely pieces to add to your outfit. A pair of leather gloves also can't go wrong with a black coat. They give your appearance a classy look. Colored gloves can be used as well, as they perform quite the same trick.
Another part you should pay close attention to is your footwears. A pair of sneakers or boots have just the chic touch to glaze your appearance with. Thinking of make-up and jewelry? They're not left out as well. Red lipstick with a glinting pair of earrings is quite the charm to light up your face in brilliant fashion.
Wearing a black coat would always be in vogue. You should pay some attention to how you wear the coat. Don't wear it in the usual way people do. Be unique. You don't need expensive coats to look stylish. Even with the ones you have, you can dress modern and classy. Fashion transcends just the type of clothes you wear to how you actually wear them. It gains expression more from within than without.