Floral dresses have long been a fashion industry staple and for good reason. Their appealing look and versatility make them a favourite of both designers and fashion fans. Floral prints bring elegance and charm to any look, whether it's a billowing maxi dress for a summer picnic or a tailored micro dress for a night out.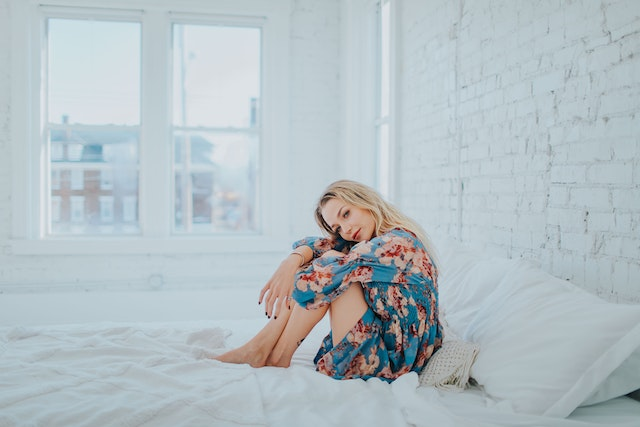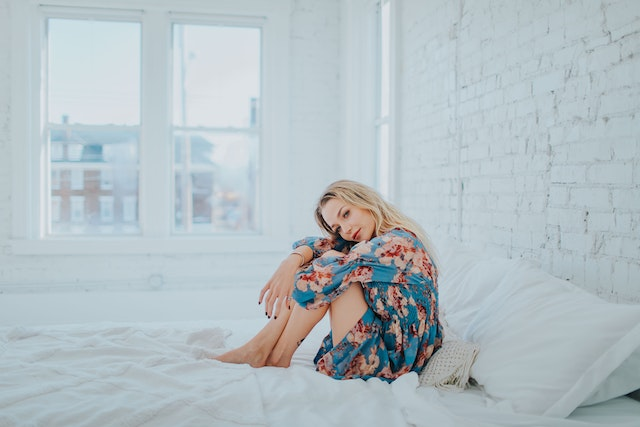 Furthermore, with an infinite number of colour combinations and styles, there is a flowery dress for every event and personal preference. It's no surprise that these dresses continue to dominate the fashion business because they provide a classic and easy method to look beautiful and put together.
Below are 5 ways you can style a floral dress to upscale your outfit!
Floral Dress With Black Jacket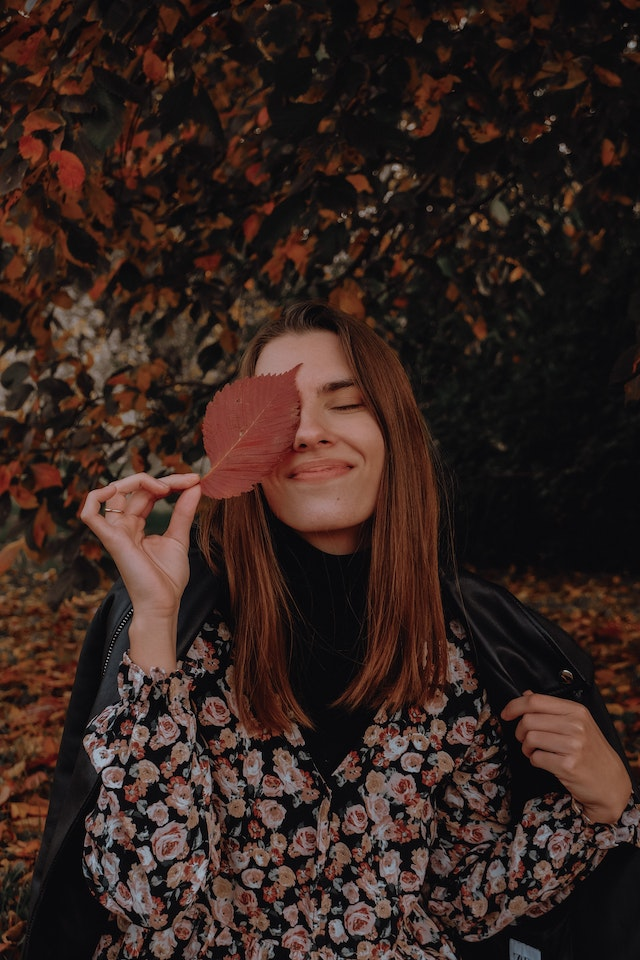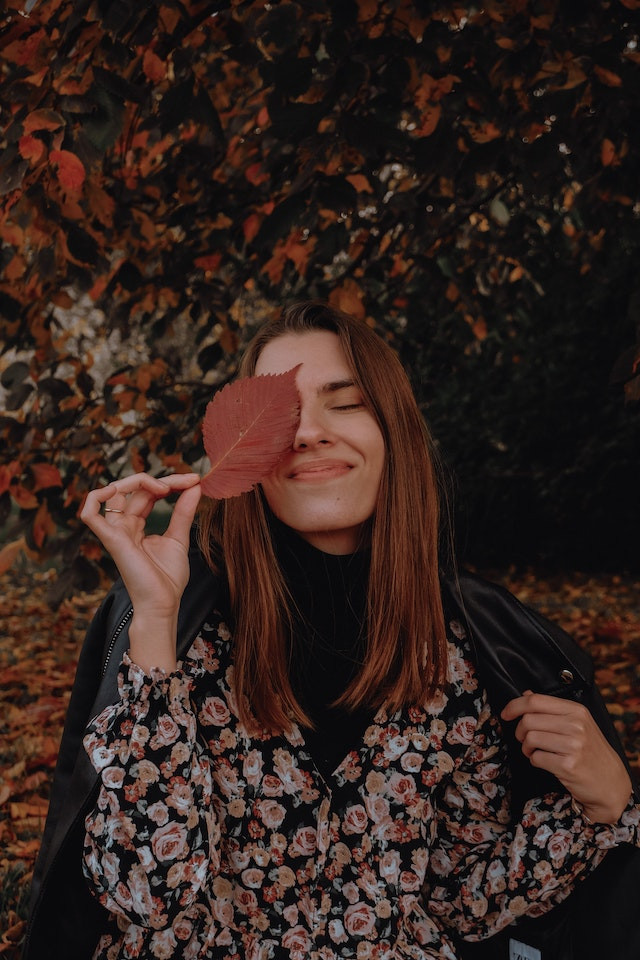 When coupled with a black jacket, a flowery dress can create a classic look that will elevate your image. A black jacket adds refinement and edginess to the flowery print, resulting in a balanced and elegant ensemble. The softness of the floral pattern combined with the sharpness of the black jacket provides a visually arresting look that is sure to turn heads.
Aside from the beautiful appearance, matching a flowery dress with a black jacket enables the outfit to be used for a variety of events. A jacket gives an extra layer of warmth, making it appropriate for chilly weather or indoor activities where the temperature may be a little lower.
This outfit may be dressed up or down with accessories such as jewellery, shoes, and handbags and can be worn for both casual and formal occasions. Overall, the floral dress with black jacket combo is an excellent choice for anyone trying to make a statement while remaining comfortable and elegant.
White Floral Dress With Red Boots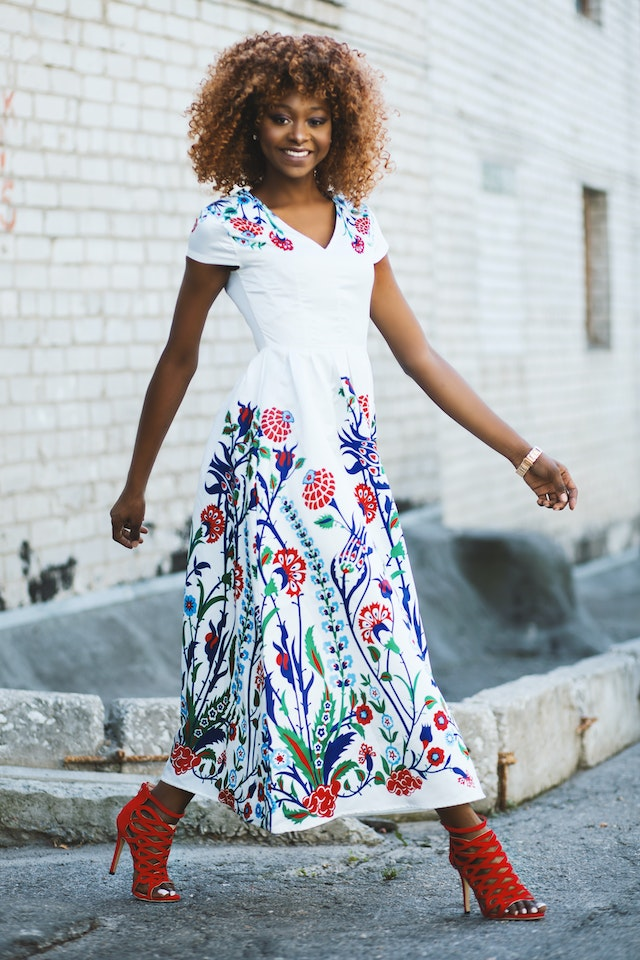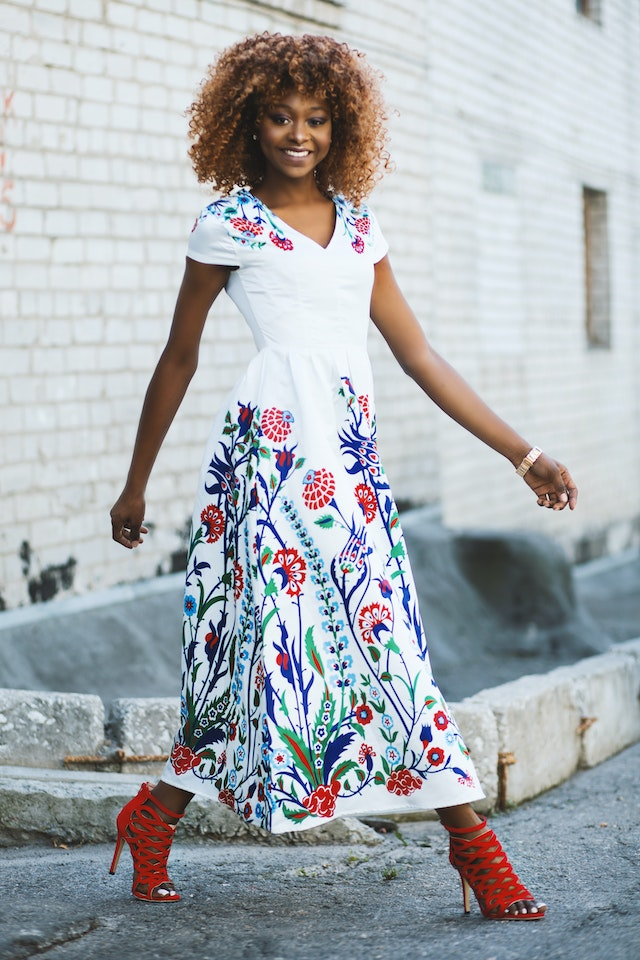 A white flowery dress paired with red boots is a trendy outfit that will instantly transform you. The white floral dress's gentle, feminine tones contrast well with the bright and brilliant red hue of the boots, producing a dramatic and eye-catching ensemble. The combo also provides a lively and whimsical element to your overall design.
The boots not only enhance your appearance but also provide a functional element, allowing you to walk with ease and confidence wherever you go. Whether you're dressed up for a special occasion or just want to spice up your usual look, the white floral dress with red boots is a certain way to look and feel great.
Floral Dress With Coat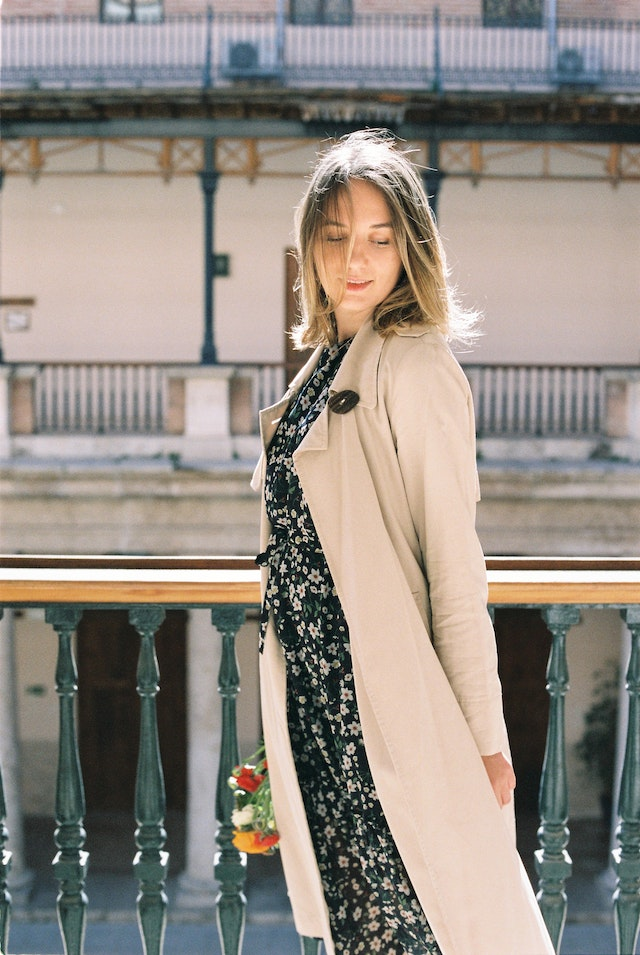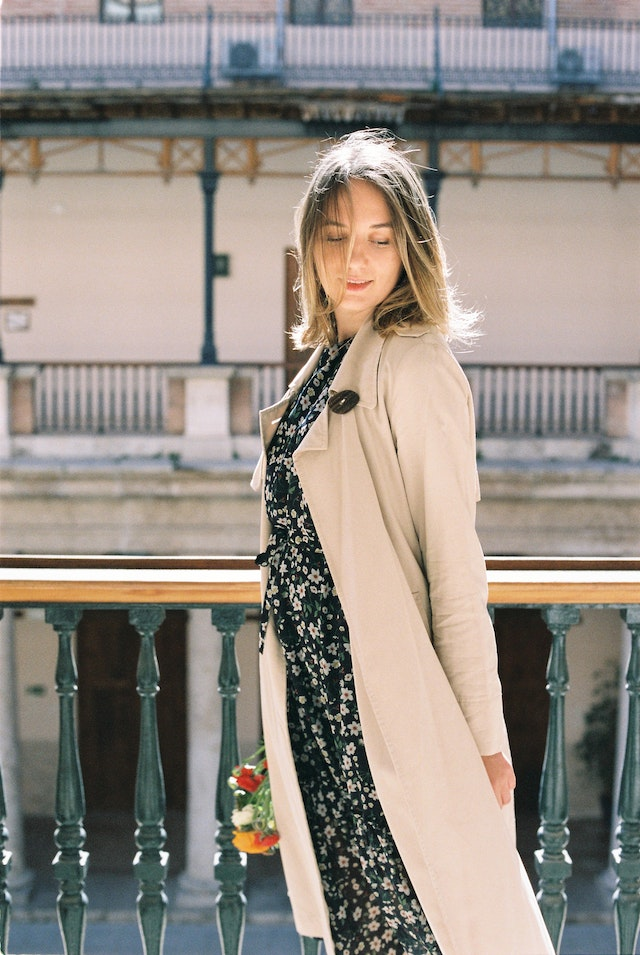 Pairing a flowery dress with a coat is a great look that will make you appear lovely and fashionable. The floral dress offers a feminine and elegant touch to your entire look, while the coat adds sophistication and structure. The combination of these two items strikes the perfect balance between femininity and classiness, making you appear stylish as well as professional.
The coat also offers warmth and comfort, making it an excellent choice for any conditions. You can effortlessly boost your style and create a look that is suitable for any occasion by wearing a flowery dress with a coat, whether it's a formal event or a casual outing with friends.
Floral Dress With Hat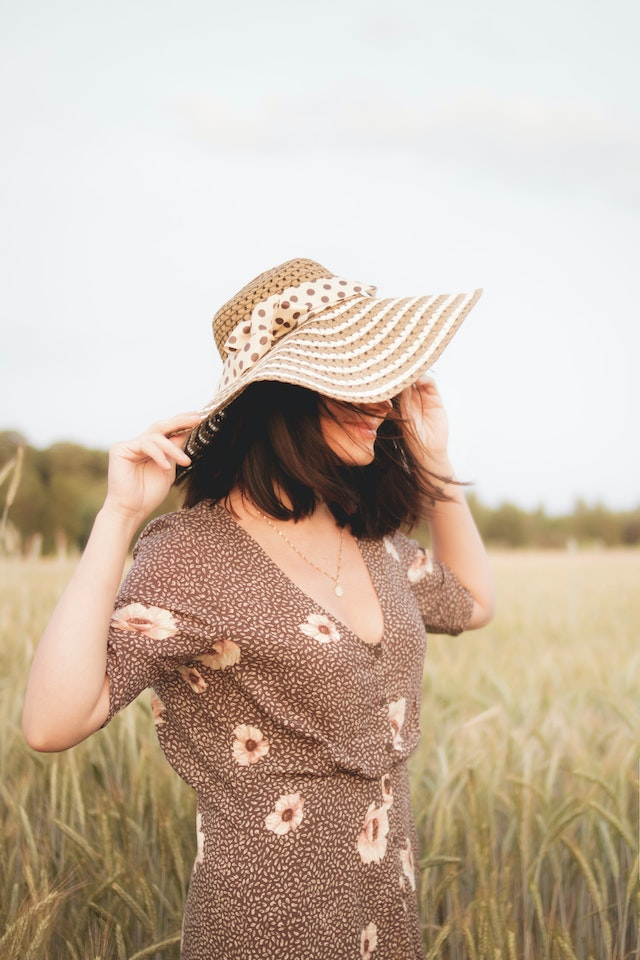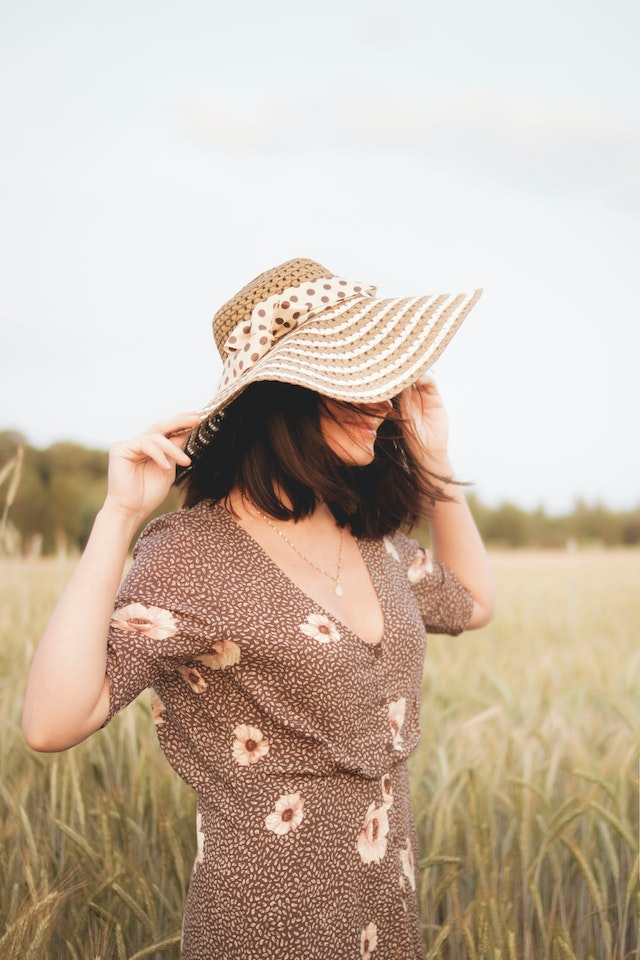 A floral dress with a hat is a timeless combo that will make you appear stunning in any situation. With its exquisite patterns and soft, flowing fabric, the dress emanates femininity and sophistication. It adds a touch of elegance and flair to your attire when coupled with a hat.
Depending on the event and your own taste, the hat might range from a simple straw sun hat to a more structured fedora or beret. It not only keeps the sun off your face, but it also frames your face and attracts emphasis to your features. Overall, a flowery dress with a hat is a classic design that can make you feel confident and gorgeous whether you're strolling through a garden or attending a summer wedding.
Floral Dress With Heels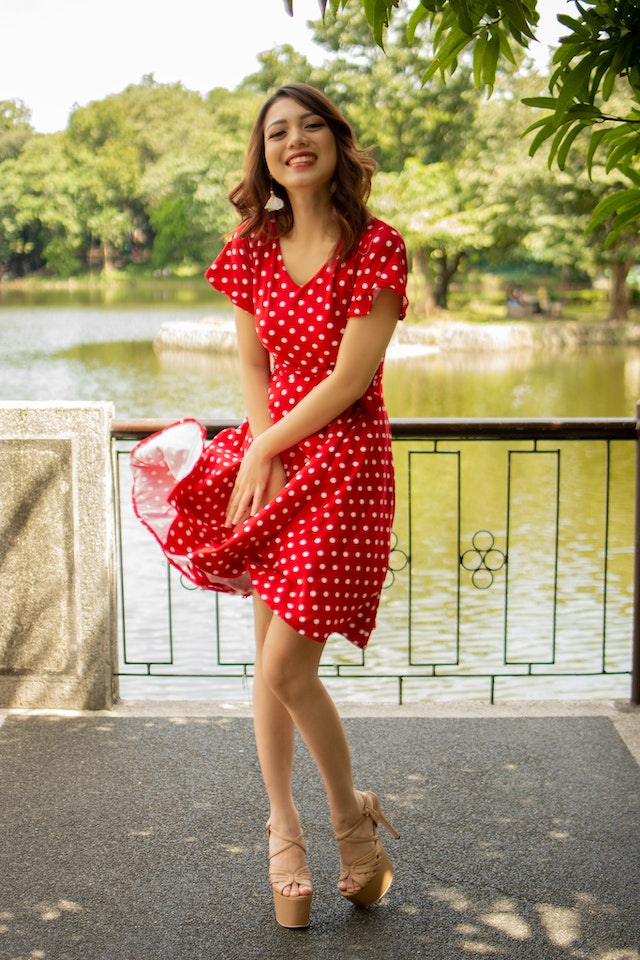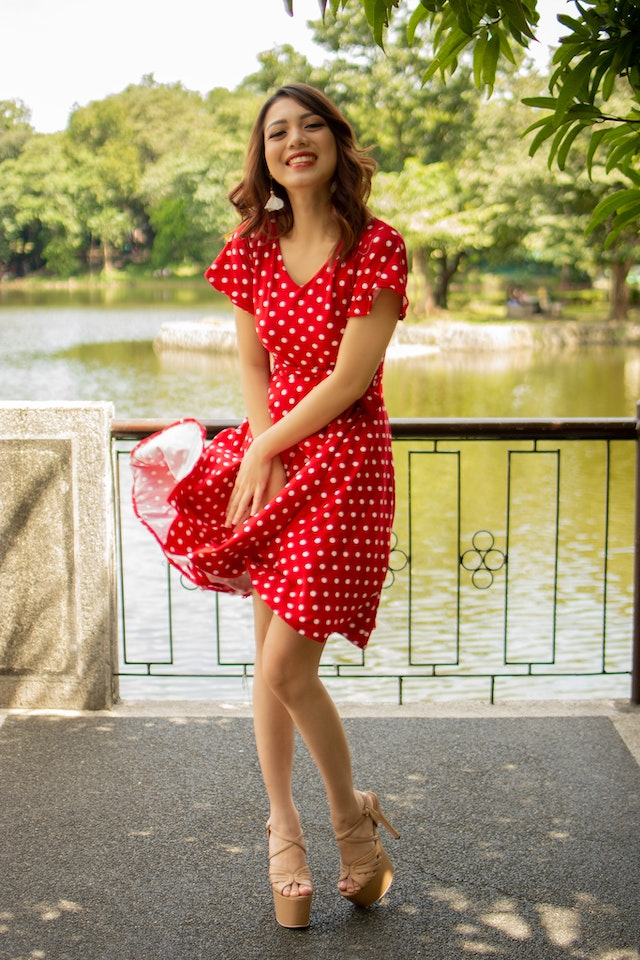 A red floral dress with heels is a wonderful combo that will make you stand out everywhere you go. The dress's brilliant red colour makes a powerful statement and emanates confidence, while the floral motif lends femininity and gentleness to the entire look.
Putting on heels lengthens your legs and adds height, making you appear taller and more graceful. It also draws attention to your shape and provides a more appealing silhouette. Whether you go for a traditional pump or a stylish sandal, the proper pair of heels can elevate any ensemble. Overall, a red floral dress with heels is a stunning appearance that will make you feel confident, gorgeous, and ready to face the world.
Conclusion
Finally, flowery dresses have been a fashion standard for decades, and their appeal does not appear to be waning anytime soon, even in 2023. Floral dresses continue to evolve and adapt to shifting fashion trends, from delicate designs to bold and brilliant hues. They are adaptable and may be worn for a variety of circumstances, ranging from a casual day out to a formal function.
Floral dresses are a timeless wardrobe essential that can make you look and feel confident, feminine, and beautiful when worn with sandals, boots, or heels. Thus, if you haven't already, now is the time to add a flowery dress to your closet and embrace this traditional and timeless design trend.