How long does it take for a perfect hairstyle?
There is often an opinion that a perfect hairstyle requires a lot of time and money. However, there are many hairstyles that we can do ourselves at home. These are simple hairstyles, which can look very chic. Summer is a time when I get a lot of inspiration to play with my hair. Often my hairstyles last for a few days. There is no wind, rain, or moisture to spoil my work of art. I used to be a girl who had the easiest time washing her hair and styling it. However, when I stepped into this world of creativity, I realized how much a hairstyle can change the look of our faces. Explore this topic. Based on your face shape, you can find hairstyles that suit you perfectly. You will be surprised that there are hairstyles that are done quickly and easily, in just a few minutes.
It's summer, let's play
That's right, this is the most beautiful time of the year for many women. Various celebrations, holidays, and vacations are waiting for us. Many of the hairstyles that I will show you will save you both time and money. Don't forget that neat and well-groomed hair is the main characteristic of a lady. Never allow your hair to be in bad shape.
Flowers in the hair
There is no better time to try things like this. When everything smells of flowering and freshness, it is worth adding some flowers to our hairstyle. Whether you decide on one flower attached to your hair or maybe a ribbon of flowers, know that you will definitely be in trend. As a child, I watched Rosalinda's telenovela, and I was left with that association with flowers in my hair. This seems so gentle and romantic, that it will soften the heart of even the hardest princess.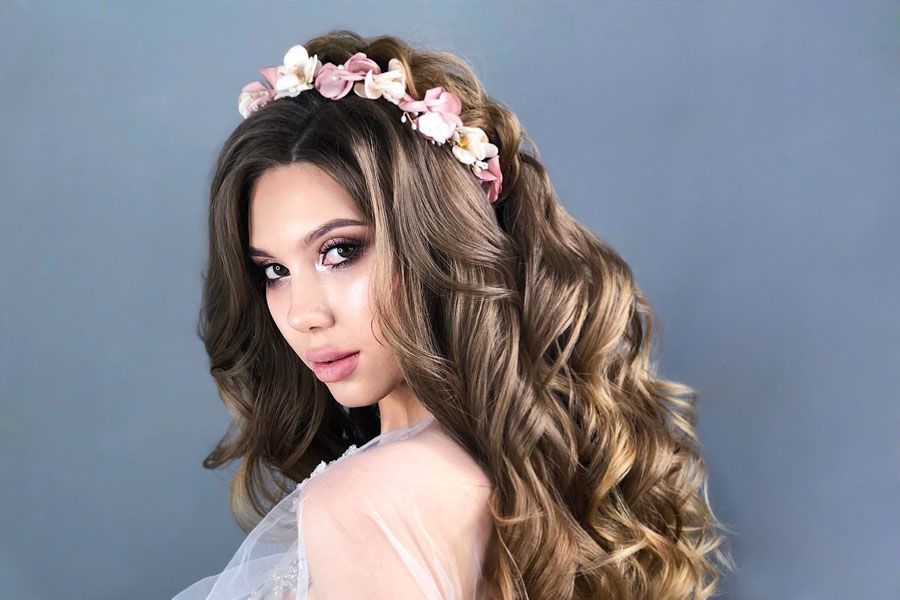 Ponytail – a universal hairstyle for all occasions
Summer heat can contribute to greater sweating. For that reason, it is often desirable to move the hair from the face. For this practical reason, the ponytail found its way onto my list. There are many more reasons. Ponytail is not only reserved for home variants and sports activities but also goes great as a hairstyle for festive occasions. I can't shake the impression that a black elegant dress is best paired with a high ponytail and big effective earrings. If you have short hair, that is not a reason to give up this hairstyle. The tail can be extended with hair extensions. There are many different variants of this hairstyle, high, low tail, and tail on the side. Take ten minutes and try what works best for you.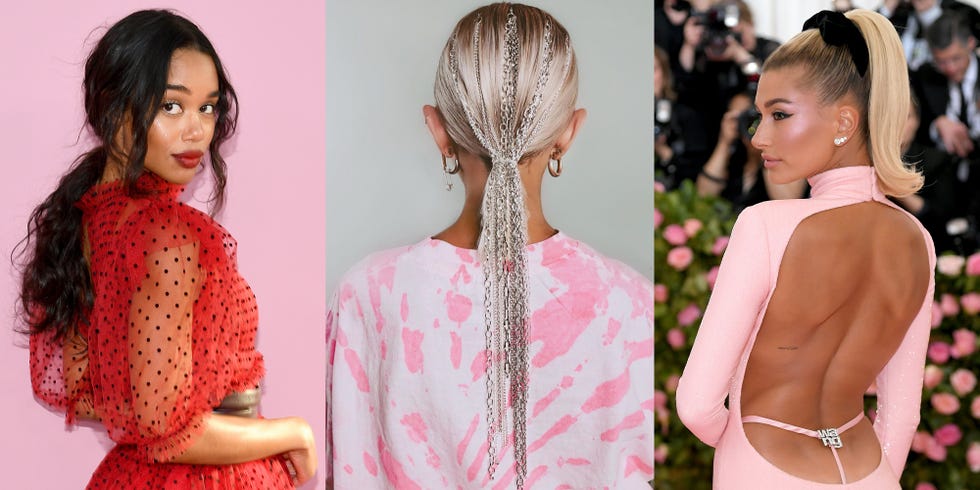 Messy Ban – I didn't try much, but I'm chic!
This is my favorite hairstyle. It takes one minute and is a real lifesaver for summer days. I love to let go of a few optional strands on the side. My mom often tells me to pick up those strands, but she doesn't realize that the point is in that relaxed look. If you are skilled and skilled enough, you can make a little more complex buns. Let's say a braided bun. No one will compliment you on your hairstyle.
Braids in many ways
Braids take me back to my childhood. My mom often made me such a hairstyle for school. I have the impression that I look much younger today with that hairstyle. It's like taking at least five years off my face. What do braids associate you with? Do you remember any nice event when you wore such a hairstyle? This is my favorite hairstyle for the beach and the sea. I'm calm for a few days And I don't have to think about the hairstyle. And sometimes I feel even better when I break upbraids. Do you know for what reason? I get waves in my hair, a lush and fluttery hairstyle, ideal for summer and parties at the beach. Do you have any other suggestions? Let this summer be special and creative!