Photo: https://www.freepik.com/free-vector/young-woman-white_4952190.htm
Let's talk about hair and some of the most popular trends for 2021. Today we will show you easy ways how to tie up your hair and look fabulous. We prepared 5 awesome hairstyles that you will instantly fall in love with and be tempted to try as soon as possible. Sit back, relax, and have a look at the examples below!
1. Two hair buns
Super fun and youthful hairstyle recommended for Spring/Summer 2021. Just divide your hair into two sections and get a perfect middle part. Tie each section high up in a ponytail. Then twist it and secure it with a pin. You're ready to go!
2. Messy ponytail with a scarf
Something for all women who like to be creative and fashionable at the same time. Tie your hair up in a messy ponytail and add a colorful scarf or a head wrap. This hairstyle will look great with a boho dress or a simple T-shirt and jeans. Suitable for both curly and straight hair.
3. Messy bun with a bow
Another version of the messy ponytail, however, this time the hair is tied up in a bun, and instead of wearing a scarf, you can add a bow or any colorful hair accessory on top. Recommended both for every day and for a night out (you can add a gorgeous pearl hairpin to achieve a sophisticated evening look).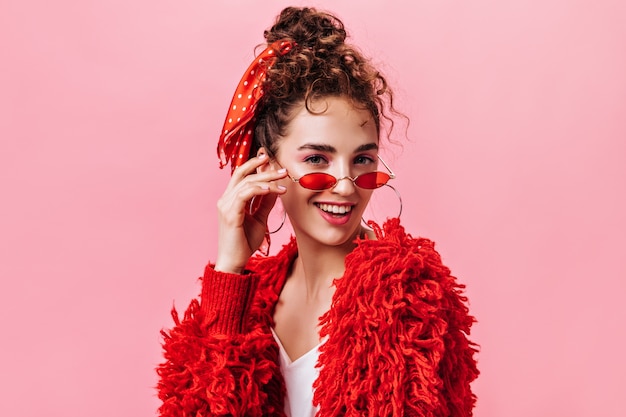 4. High ponytail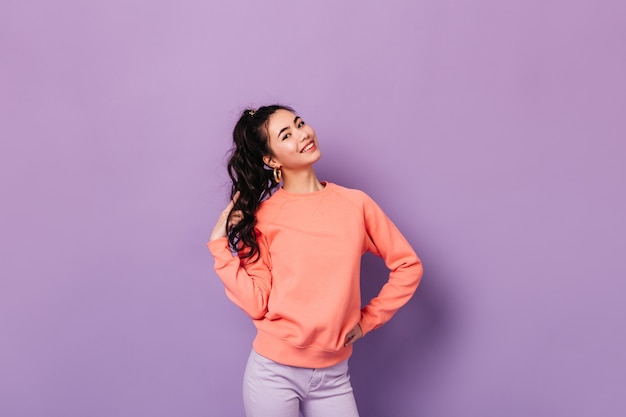 A classic high ponytail is perfect for all girls with long hair. It will show off your facial features and will make you look sleek and stylish in no time. Super easy to achieve, this hairstyle can be worn to a gym, a fashion event, school, work, while traveling or meeting your girlfriends for lunch. To achieve the most desirable and glamorous look, use a strong gel to make your hair shiny and straight on top and curl up your ponytail – thick waves will look most natural and effortless.
If you are going to a club, add a pair of hoop earrings, a body-con dress, and silver or gold stilettos. This hairstyle looks good with strong makeup – think bright red lipstick or smoky eye look and long black eyelashes. You can also try to straighten your hair and add some shiny serum for a polished, sexy look (like in the picture above).
5. Side bun
If you like to keep things simple, but still add a bit of individuality to your look, go for a side bun. This hairstyle can be as plain or as sophisticated as you want it to be. Everything depends on the hair accessories (or lack of them) that you decide to use. Wear it with a classic white T-shirt and black pants to achieve a very minimalist look. This season you can go for some bold and eye-catching hair clips if you like to stand out from the crowd.
So… what's your favorite hairstyle for 2021? Have you decided yet?