How difficult is, when it's hot outside, to dress in a certain way because that's what the company you work for requires? In the summer, I often find myself observing women and men in their business suits, who are obliged to wear that type of clothing to respect the dress code in which they work, and I think "how do they handle the heat under those infernal clothes?". I often suffered tremendously from the heat as well, when I had to wear this type of outfit to go to work.
In the large metropolis then, where you often have to move through the means of transport such as the subway and buses, it is even more difficult to resist with those clothes completely stuck to the body and that does not allow the skin to breathe at all, also because those hateful spots underneath the armpits caused by sweat show up, making us feel uncomfortable.
This article can be helpful for all those women who must have professional and elegant clothing at work, but who suffer terribly in spring, summer and during the first days of autumn, due to the heat. So how can you handle all this, without giving up the sense of fashion? The answer lies in chiffon, a very light material similar to silk that is often found in lingerie. Chiffon is very breathable, and this makes it a great enemy of high temperatures, as you can finally feel more relief and say goodbye to jackets, which, however beautiful and sophisticated, often make us feel "in prison" in our own body and with the constant desire to undress us publicly!
Better to avoid making a bad impression, and start showing off chiffon dress suits, which are an excellent alternative to the jacket and shirts which are mainly made of polyester, a material whose percentage will be higher in a garment, the more you will feel the heat in summer. But most importantly, chiffon dress suits look good on any type of body, as they are not tight-fitting. Furthermore, they are not perfect to be worn only in the workplace, but also at the most important events, such as your graduation or a wedding.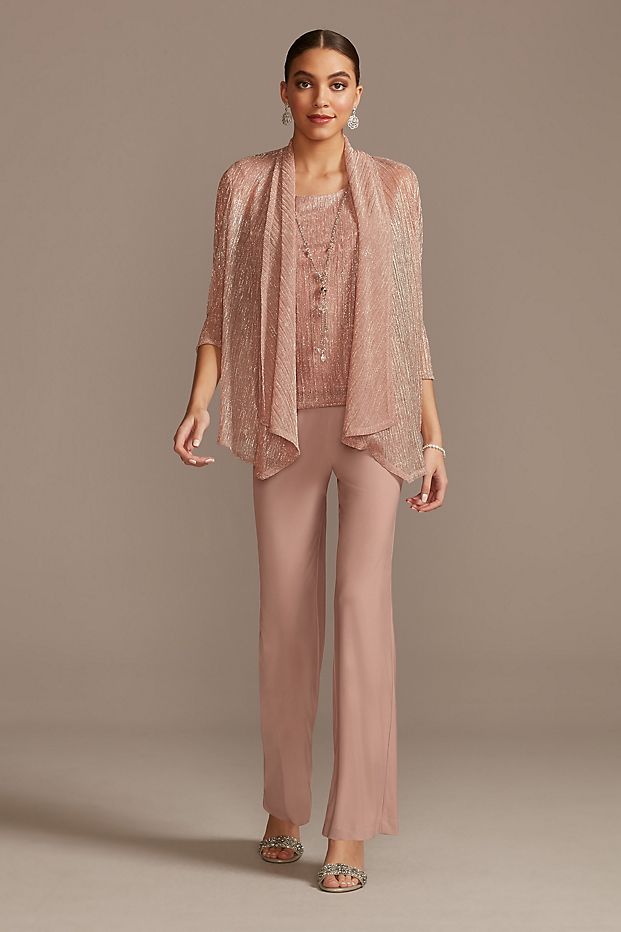 Are you looking, on the other hand, for something sexier and less demanding than these suits that are too professional for you? Something to wear outside the workplace, maybe for a day of shopping with your friends or for a night at the disco? Chiffon can also be found on more sensual clothing that leaves more body uncovered, like this set consisting of an invisible crop top and a long skirt with slit, which reminds me so much of the belly dancers! I would say that it is the ideal outfit for a bachelorette party, where you will sweat a lot with all those strippers!
Or you can opt for this adorable pink suit, which can also be worn for a romantic dinner with a nice pair of heels, both day and night. A super fresh and light outfit that will emphasize your belly button and legs.