A denim skirt, referred to as a jeans skirt, is a skirt made of denim, the same material used as blue jeans. The denim skirt comes in various lengths, styles, and sizes to suit different ages, occasions, and people. Denim skirts are usually worn by women regardless of size, body type, and color. Young adults and teenagers wear it.
The denim skirt is a dress for all seasons and will make a fashion statement anytime. It is a long skirt that is an excellent material for the winter when worn with a pair of ankle boots. The preferable one is the knee-length skirt, which can be worn with formal accessories and paired with a t-shirt to have a casual outfit look.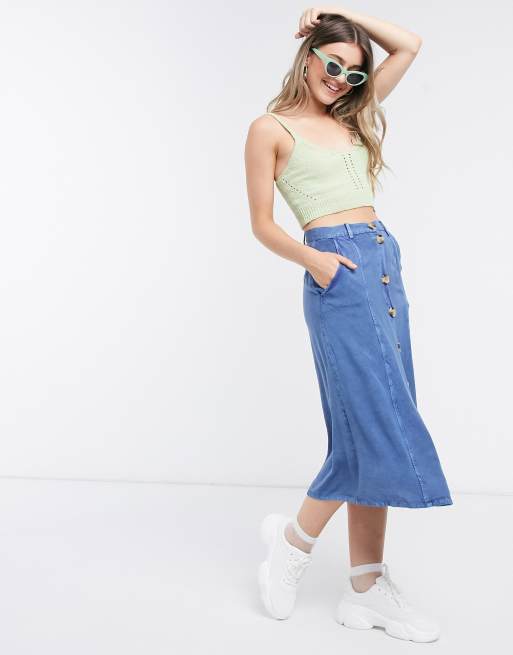 A denim skirt is still current in fashion come rain or shine. Though the embroidery, trim, and hardware may wear a new look from season to season, the A-line and the pencil style are other options. Your body will determine the best method to choose that will best fit you.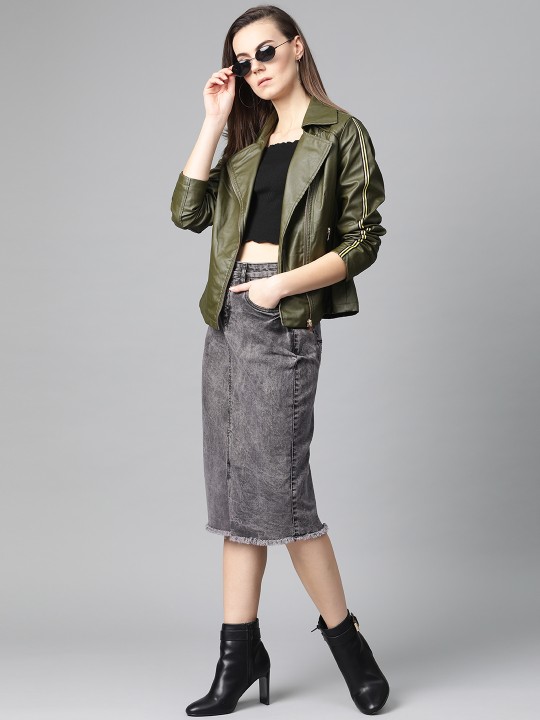 A denim skirt is made of cotton and has a long life span of use. It comes in different colors, chooses wisely a color that will not fall out of fashion trends with times, but rather pick a color that will match any color of top you wear with your denim skirt. Try to avoid trending color if you want to wear your denim skirt for many seasons to come.
It will be a great deal and a good idea to stock your wardrobes with denim skirts this summer. It is fashionable, cute, and attractive.
One of the most popular and trending fashion is denim skirts. The denim skirt is widely known for its versatility and popularity across the globe. Every woman can wear a denim skirt irrespective of their body and type or age.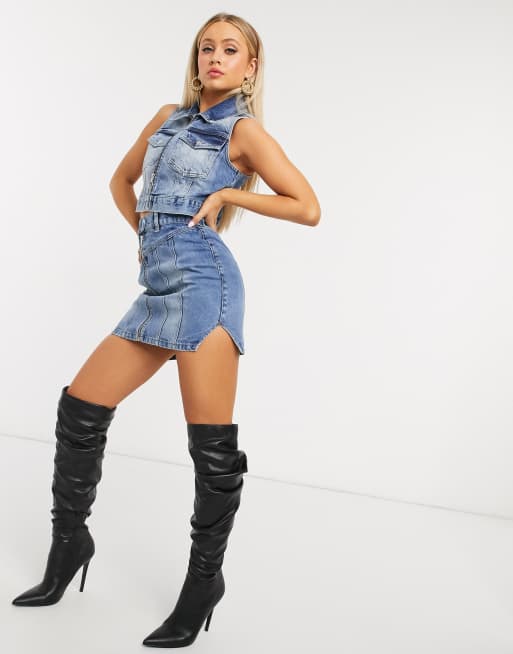 The latest denim skirt now differs from earlier make; they now have different kinds of embroideries and prints. These new jeans skirts have longer hemlines and waistlines. Some of the denim skirts come with contrast laces and buttons to make them look more fanciful and attractive. When you wear the dress alongside the denim shirt, it will sure make a statement.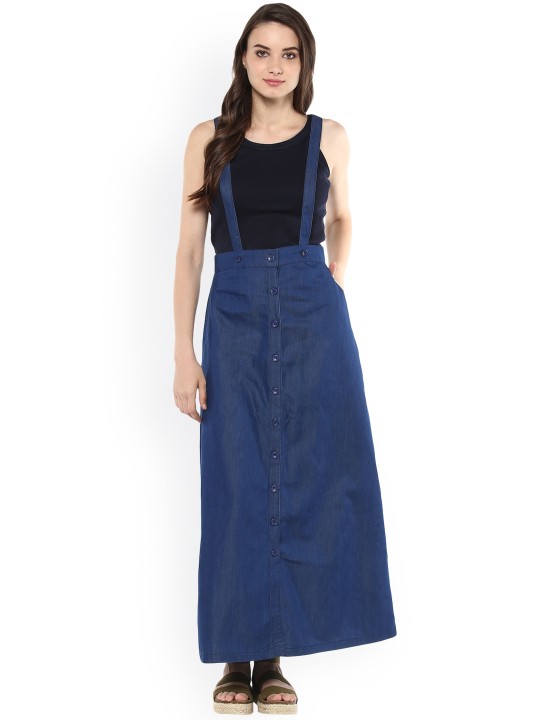 If you choose the right one to wear, it will give you a beautiful and appealing look, and you would like to wear it again and again with a different look each time you put it on.