Sweatshirts are the perfect go to clothing piece that every girl loves to wear. These can give you the relaxing yet stylish look whenever you want. Some sweatshirts look amazing on the leggings and give you the balanced look that you desire.
Lose sweatshirt with leggings
The fashion of lose clothing is always comfortable and stylish. You can choose any unique color like turquoise in the loose style and pair the sweatshirt with the slim fit leggings under it. This balances the entire look and creates amazing casual look. You can also enhance the look by wearing big frame glasses on it.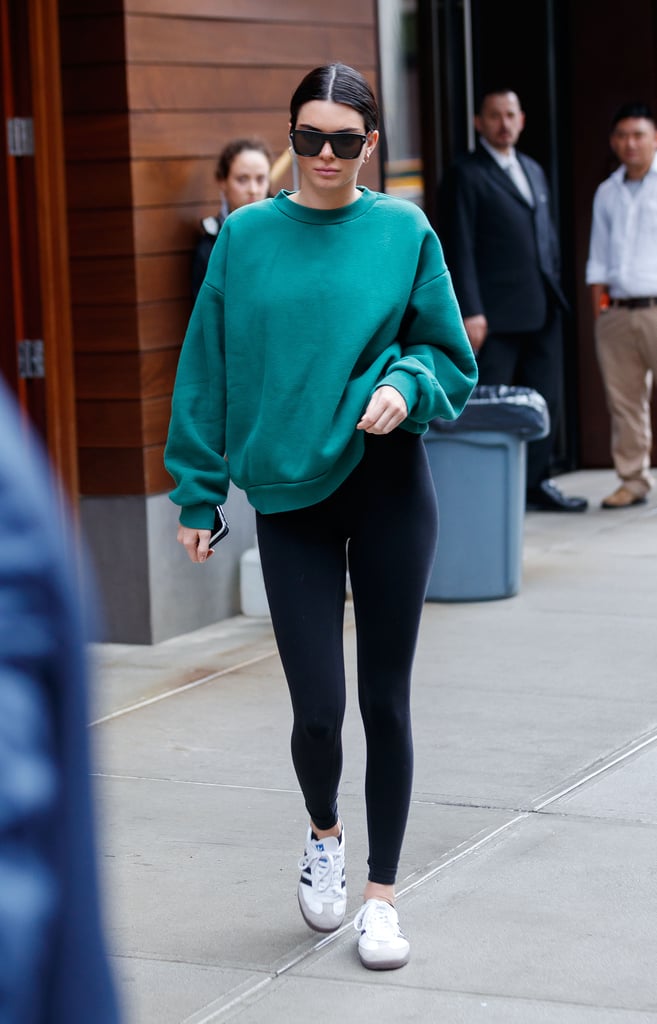 Crop sweatshirt with the patch work leggings
Crop tops and sweatshirts can make you look curvy and sexy. You can choose any color sweatshirt and pair it with the leggings that have patch work on it. You can also go for the mesh work in your leggings to enhance the look.  Complete the entire look by wearing ankle boots. You can choose the sweatshirt size according to your preference if you like loose fitting, go for it but if you like to dress in a fitted clothes you can go for the body hugging stretchable material in your sweatshirt.
Oversized long sweatshirt with tight leggings
The trend of oversize clothing is all over the place and people love this. Oversized clothing also helps in layering and you can get a versatile look easily. Many girls go for the white oversized sweaters as they look more edgy. Pair it with skin tight leggings under it for that perfect look and go with the white sneakers. You can also wear simple multilayer neck chains to enhance the look immediately.
Camouflage sweatshirt with leggings
Camouflage prints are unisex and loved by every person. You can go with the camouflage print sweatshirts on your leggings and get the perfect casual look that you desire. Camouflage prints come in various color shades some are lighter in color and some are darker green. You can choose according to your preference. If you are going for the darker shades go for the white leggings and if you are going for the lighter shade of camouflage go with the black leggings.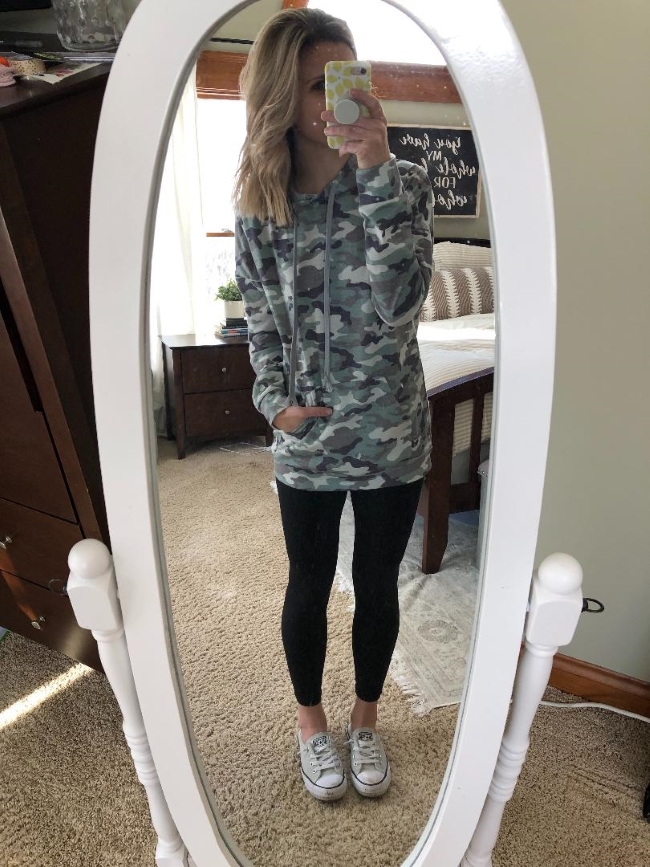 Blue tone sweatshirt with multicolor leggings
Blue tones are very soothing to eyes and look beautiful on every skin tone. You can include this in your sweatshirt and pair it with the multicolored leggings to complete the final look.