Do not swim, do not summer! That is no exaggeration to say that the summer one, many girls will choose to use the way to lose weight swimming.
Because, swimming is one of the most effective means of weight loss! It can help women to maintain a good body, increase the charm of the body, especially in the legs continue to force the water when taxiing, but also can help effectively reduce the thighs, hips, abdomen and other excess fat.
In addition, the swimming of the knee weight is the smallest, the knee will not cause any pressure, is the safest aerobic exercise, knee injury is the most ideal way of movement.
Then the question comes: what time do we need to prepare before each swim?
First, it is warm-up, it's important!
General warm-up 10 to 15 minutes the most appropriate, warm-up exercise can make the joints and muscles to be fully active, so as to prevent the water into the cold and cramps and other accidents.
Second, is the equipment side
It is also necessary to prepare some of the swim for the swimming in order to be able to proceed smoothly.
1, fit swimwear
If too much, easy to cause swim in the swimming, or even fall, it is embarrassing. Do not buy quality slag swimsuit, wear uncomfortable direct impact on the entire swimming activities.
2, swimming cap
In order to avoid the hair scattered after the hair, swimming cap is very necessary, especially women. Swimming cap should be selected with a loose nylon products or rubber products, the same can not be too big, or easy to fall off.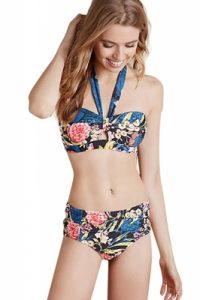 3, swimming glasses
The water quality of the pool I believe we all know that dirty bacteria in the water is easy to enter the eye, causing a variety of eye diseases. In addition, wearing a goggles can be more clearly in the diving to see the situation underwater, beneficial and harmless.
4, earplugs
Most people will have this feeling, swimming into the ear when the water will make people feel a headache, dizziness, so ear-sensitive and ear disease patients try to wear earplugs to reduce the water pressure on the ear damage.
5, swimming circle
Beginners must, although generally in the pool will have someone responsible for the rescue, the general will not happen accidentally, for the sake of safety is still prepared.
6, bath towels and slippers
Bath towels and slippers are essential for swimmers. After swimming in the intermittent or swim after landing, with a towel to dry the body, put on towels, put on slippers, both can keep warm, to prevent cold and more health. Prevent colds, and more hygienic. In winter swimming, it is indispensable.
7, nose clip
In order to avoid choking water during swimming, coughing, it is best to prepare a nose clip (sporting goods store for sale), even if the nose clip feels bad.