Two sisters who spotted a gap in the market for skimpy bikinis have launched their own brand.
Olivia and Charlotte Williams spent their lives travelling to Trinidad to visit family and grew up with an abundance of bright, colourful South American swimwear at their disposal.
But as they grew older and gained jobs as charted accountants, their fast-paced lives didn't allow for multiple trips abroad.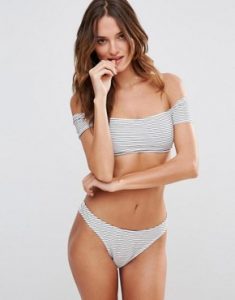 They discovered that the only way they could source the swimwear they liked to the UK was to pay expensive import duties and delivery charges to order them from Australian websites.
So the sisters got a government start-up loan and, within eight months, set up their own brand, TOCO, named after one of their favourite beaches in Trinidad.
"We bit the bullet, sourced some amazing appliers and manufacturers in Europe to ensure we could deliver luxury, high quality bikinis at an affordable price, and within one year our idea was born," the Williams sisters said.
TOCO offers thong bikini bottoms and scoop-neck tops in three colourways – mango, navy and red wine.
Going forward, the sisters plan to team up with other UK designers to launch more supportive tops that accommodate a bigger bust.