Sunny beach, the sea cactus and an old captain, the lyrics you are familiar with, the summer came, the beach and lively again, and some swimming, and some wearing bikini play self-timer, and then cozy little sunbathing, but no matter how , A sexy bikini and goggles are indispensable. Xiao Bian recommended for you this few, absolutely make you keep the rate of increase.
Horizontal Conservative One – piece Dress
Swimsuit Women's Corner Conservative One-piece Dress Style
It should be noted that this is a large size swimsuit, special thin sister carefully shot, is the new new piece of swimsuit swimsuits, chest crossover design, full of chest vision, but also with a set of steel care, double shoulder design, , Do not take light zero burden, playful skirt, sunny lovely, butterfly as beautiful and charming swimsuit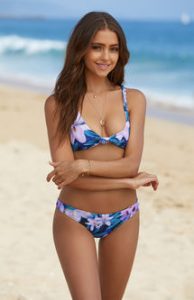 Couple swimsuit female big size bikini
Couples swimsuit female big size bikini four-piece steel tray gather blouse flat-angle pants skirt hot spring men's beach pants
But also the new, popular elements of modern and elegant, exotic, theme printing, abandon the complex procrastination of the decoration, delicate craft, never forget the style, everywhere permeated with a charming atmosphere, outside the blouse looming effect is very tempting, Thin sun, intimate design is warm heart sigh, is indeed a new product, all aspects have improved.
Male and female large frame near sight swimming goggles
If you only need a free under the goggles will have a lot of styles for you, if you want: a more gorgeous goggles than the traditional goggles, a mirror to reduce the wall of the oppression of the big box Mirror, a stylish anti-diving glasses design goggles, a myopic who can also swim clear underwater world myopia goggles. This glasses will not let you down, and indoor and outdoor are available. Charming fashion goggles also brought so many features is really a rare goggles ah.
Shampoo nose clip ear plugs adult children silicone stuffed nose waterproof equipment supplies
Swimming essential goods, easy to use a little water can not enter, intimate protection, so you play a small burden of swimming, the material is made of silicone, to the water is not slippery, earplugs are also very good, intimate design, multi-color optional