Hot summer approaching, to the beach to play the mood is also heating up, do not know you are ready to the beautiful girls beach shirt – bikini no?
Blue sea, golden beach ~ how poetic beauty, and quickly pick a fairy beauty for their own bikini for this beauty add to your own a landscape it!
"Princess Taiping" trouble
Who says that only the great girl on the chest is able to afford bikini? You do not need the chest, "chest care"! Hidden thin pad will let you instantly boost the Cup, while still maintaining a high comfort and service degree.
In addition, around the neck strap design, such as double straps, front straps, etc., are focused on the concentration of the style, there are folds, tassels and other decorative, but also has a magnified function.
South Korea's new bikini three-piece blouse swimsuit women's small chest braid gathers lotus leaf cover belly was thin sexy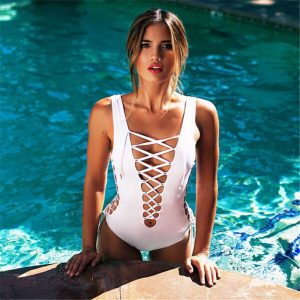 Sweet little sexy Bikini, at first sight to love it, ultra-beautiful ultra-immortal swimsuit, because it is too beautiful cents so called fairy skirt, put on a change is a small fairy. A kind of hazy beauty, temperament of the water sleeve blouse, micro-sexy skin, drift seductive little feminine, more eye-catching is the bra and waist, layers of cute cute lace, wearing a unique sense of summer freshness.
"Big chest" troubles
Many big chest girls common problems are: due to chest burden caused by large neck and neck pain. Thoroughly rounded you need is "support"!
Compared to the round neck or neck lanyard version can enhance the cover, not easy to light, wide strap design can also enhance the side of the effectiveness of side care, if the back coupled with the cross strap, Time down the neck pressure.
2017 new swimsuit female split Korean version of the small chest gathers steel felt sexy bikini four-piece swimwear
Stylish tropical printing + waist lace design overall fashion generous simple novelty. Loose and loose pants skirt, safe and comfortable cover belly was thin, modified wide cross legs. Simple bra design, built-in chest pad and steel safety and comfort.
Sternal high also does not matter
Some stature girls may have "chicken breast" symptoms, that is, below the clavicle of the sternal angle is more prominent. If you have the above trouble, buy a "cover force" of the bikini on the right!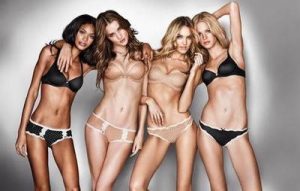 Wide strap shape style can increase the concentration and pull, so that high stability, chest sexy deep V thin belt design style, but also in the visual more rounded effect, so that everyone can not do without your eyes The
New sexy hollow lace bikini blouse beach resort swimsuit sunscreen long section sweater three sets
Chest set off the design, natural gather, so gathered to the more "chest" fierce. Comfortable and decompression, do not leave Le marks, enhance the chest line, back buckle strap, fixed low range, swim without binding. Perspective lace jacket design sunscreen, anti-dew back classic halter design, hollow sexy, long legs sultry.
Outside the chest to expand the drooping how to do?
Whether you are due to youth in the way of wearing underwear is not correct, which led to thoracic expansion or sagging, the focus of this problem is to solve the "concentration"!
It is recommended to choose the middle of the bikini cup connection is a metal ring or drawstring style, so that the distance between the two peaks closer.
Slim thin sleeve swimsuit woman big chest chest chest sexy lace steel rope gather bikini three sets of yarn
Chest lace design, make you more sexy. Behind the bow is more cute and lovely! Free activity does not emptied, outline the charming curve!