The summer season is about to end and the time will come for us to make the dreaded change of season and to remove the short sleeves to make room for the long sleeves and sweatshirts that will help us face the cold that will come, in the waiting to be able to put out all our favorite clothes again next summer. After this moment of nostalgia, which takes me every year when I make the change of season, it is now necessary to understand if it will be enough for you to face the autumn-winter season that is just around the corner with your old sweaters, or you need to buy more.
In winter it is always nice to wear sweaters, because of that feeling of warmth that they are able to give, thanks to their soft fabric, the fleece inside, and the hood that in the most desperate cases is certainly an excellent faithful companion to cover your ears of freezing winds when we forget the hat at home. In addition to all this, it must also be admitted that they are very simple to combine: just wearing any type of skirt, jeans, and trousers with the right sweater, a great result is guaranteed.
You have no idea how to wear your hooded sweater with the three items of clothing I listed? Well, then I will help you to create some style so that if you realize that you are missing sweaters, you already know the right place to go and buy them.
First outfit
The first style that comes to mind with a hooded sweatshirt is a grey pleated skirt, sports shoes, and a white sweater. The style is certainly very American but the skirt will give you a nice touch of a mix between a sporty and elegant look that will make you unique.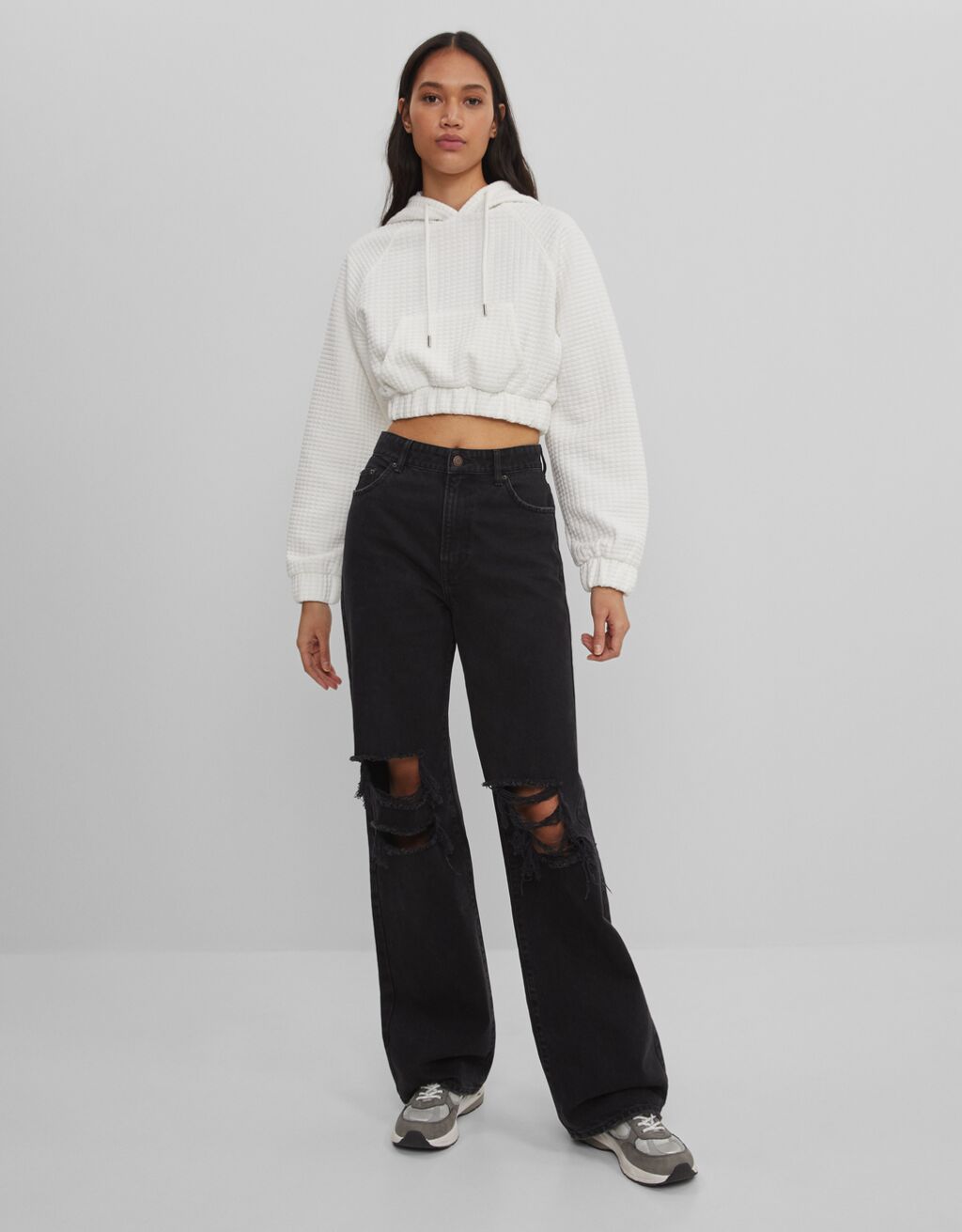 Second outfit
Why not a co-ordinated set? A beautiful, very colorful rainbow-style hooded sweater and a pair of shorts are all the essentials for a style out of every rule, but with a very refined taste!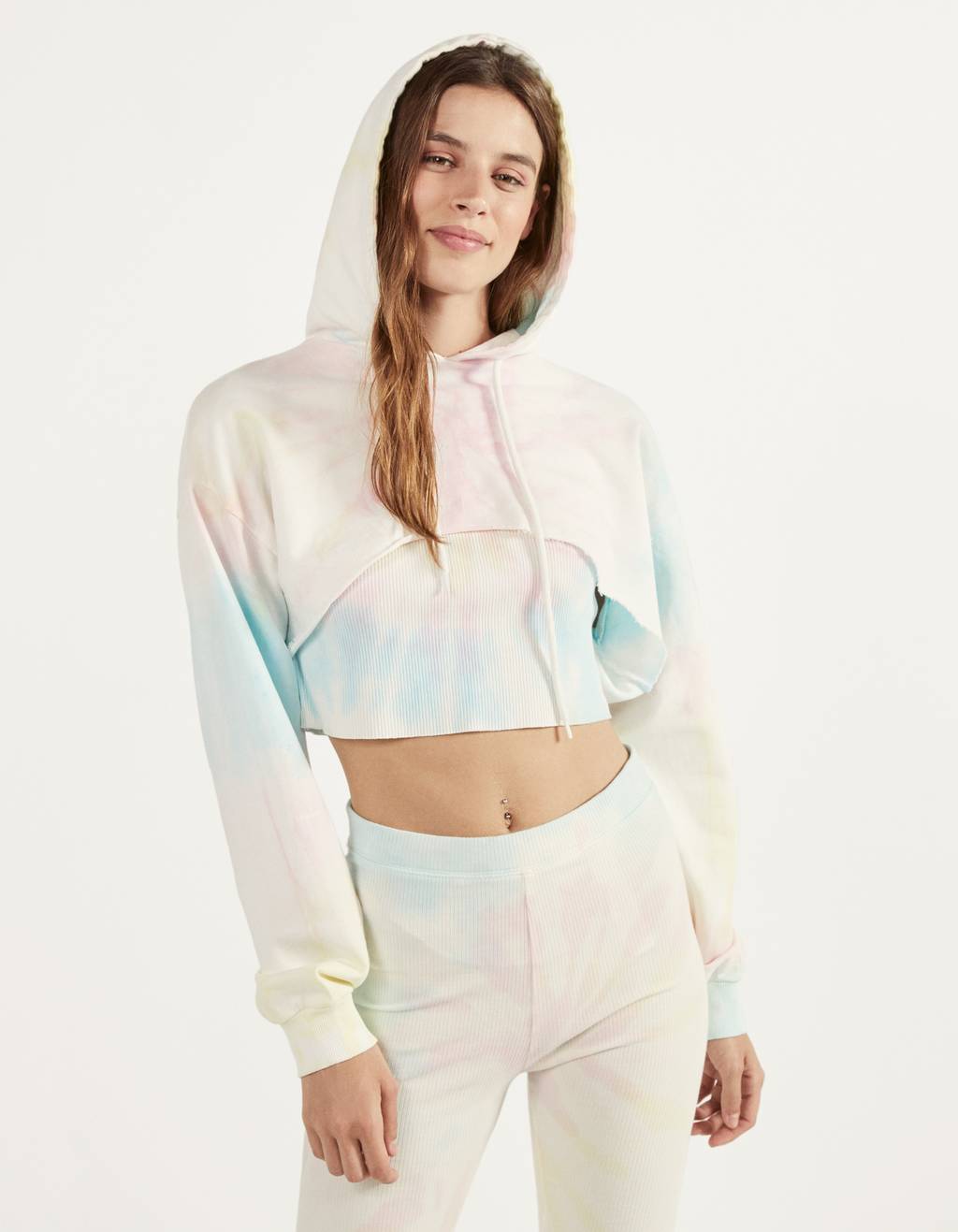 Third outfit
Now let's move on to mesh, another unmistakable style that has been marking much of this year's fashion since this summer. A beautiful pitted sweatshirt, combined with wide sweatpants, is perfect for facing winter without giving up being just a bit sexy enough!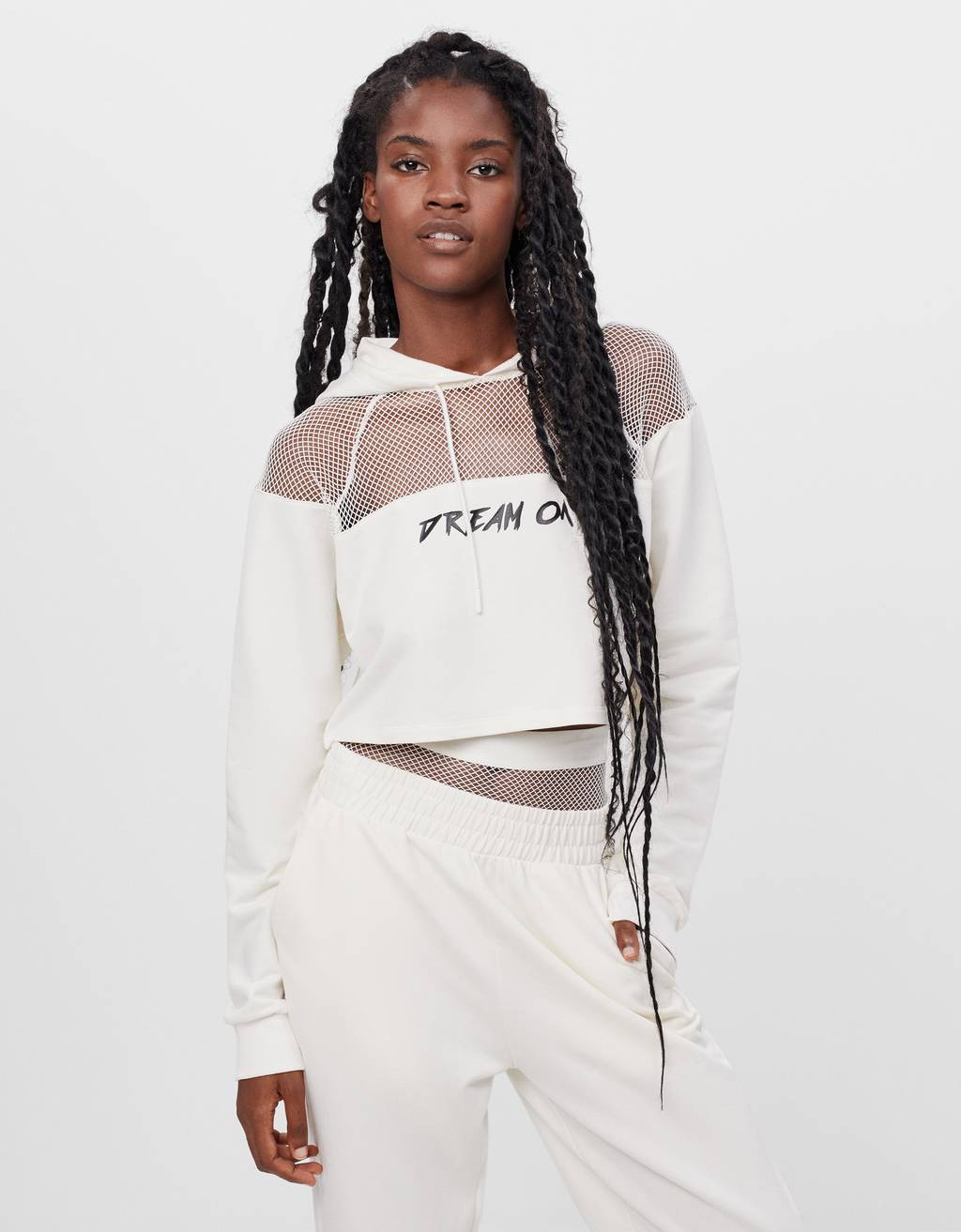 Fourth outfit
I almost mentioned everything except the clothes that in the end are the ones we use the most throughout the winter, i.e. jeans. Combining a hooded sweater with jeans is the simplest thing in the world, just choose the color, maybe a pastel color!
It's hard to decide what to wear under a zippered hoodie because you never know what to put on. My advice is to wear it with a crop top or bandeau top, so as to create a layered outfit, which is always useful when entering the subway.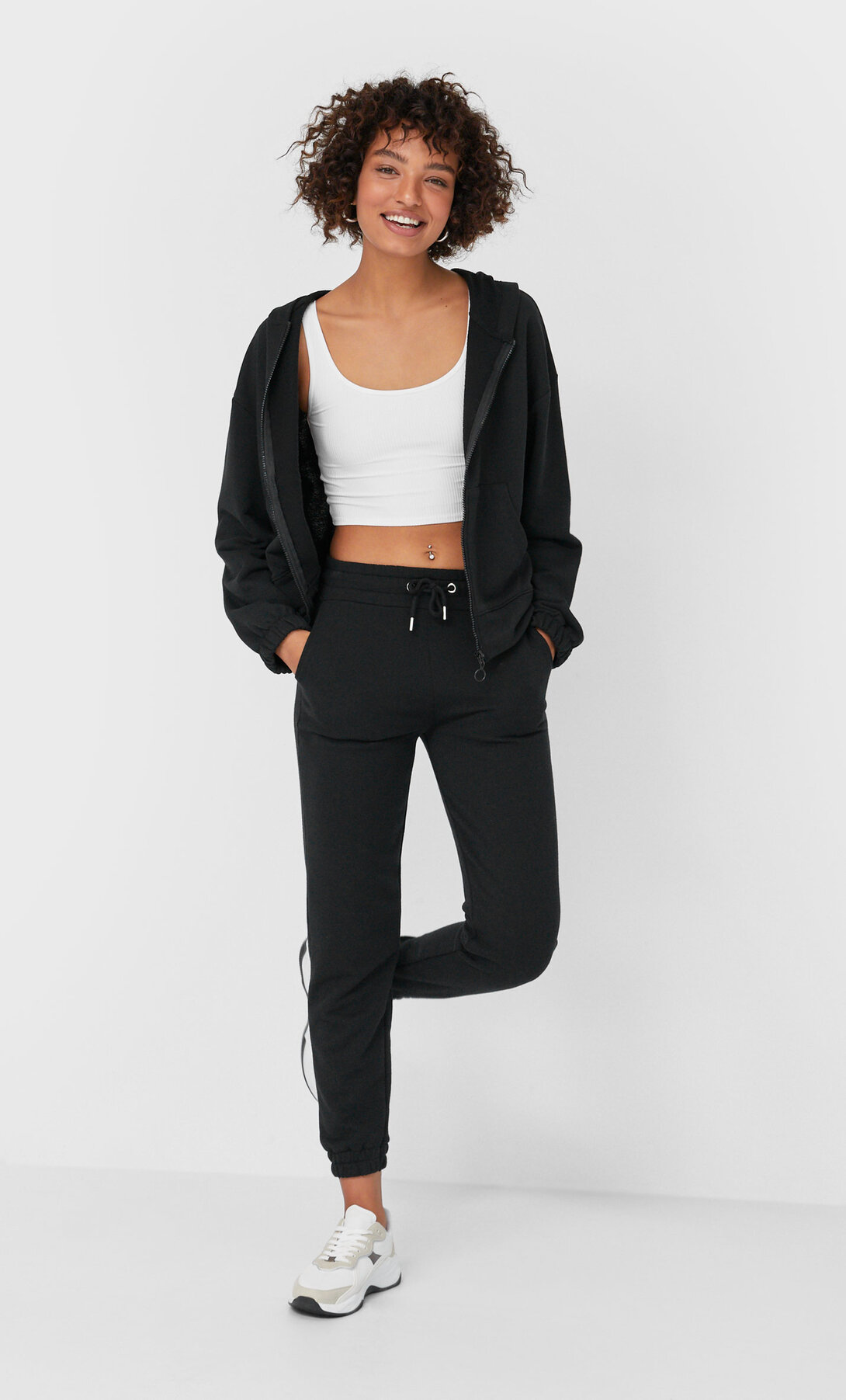 Sixth outfit
There are hoodies of different lengths, and if you want to buy one from the long model, the ideal is to choose to combine it with colored or black trousers, in case the color of the sweatshirt is dark.