If you are a girl that loves fashion and wants to always stay in style, then you know that a perfect pair of boots is quite essential things in your wardrobe. Some think that boots look good only with jeans and they are only for winter seasons. However, the truth is you can pair your boots with some other dresses too. With this, you will get more dressing style for your outings. So, let's have a look at some best ways to pair some dresses with your boots.
Babydoll dress with boots
Well, it is true that no one wants to keep their babydoll dress in a corner. This summer, get ready to enjoy your party with your favorite babydoll dress pairing with your boots. Believe it; you will look gorgeous. The air ease and voluminous of the babydoll dress will keep you cool throughout the day. Give this style a try.
Belted and cinched
There is no doubt that the cinched-waist or belted dress will never go out of fashion. If you can combine this dress with a pair of beautiful luxe patent leather boots, then you will get a unique look. This is a fashion that will look great in both winter and the summer.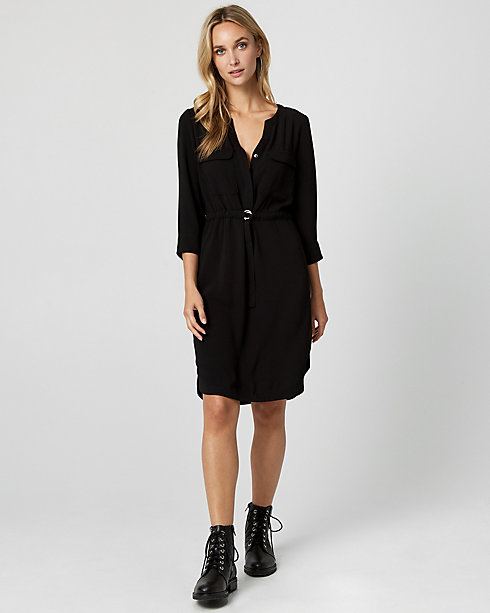 Polka dot dress
Do you have a polka dot dress? If yes, then go on and combine it with a pair of ankle boots. Prefer to wear a polka dot dress having roomy pockets. You will not only look cute but also look quite pretty. How about a blue polka dot dress with white ankle boots? Just try the combination now.
Prairie dress
Talking about some prairie dresses, they come in flower-child print, chiffon, and sheer style. All such designs can take you to the cooler temperature instantly. Whether you are attaining that party or at the office, you can combine a midi prairie dress with a pair of black leather boots. To look good and admirable, keep the boots size mid-height.
Gingham dresses
These dresses look great in all types of seasons. Want to look super stylish with your favorite gingham dress? Go on and pair it with white boots. Use this style formula, and you can create a plethora of various outfits. Hit the street with confidence.
Don't forget the slip dress
Well, every woman loves to have a slip dress as this is quite fashionable. Such a dress can be worn with a winter jacket, layered, and you can also pair it with sandals or boots.  Try out a pair of pointed-toe boots. Besides, don't hesitate to play a little bit with the prints. A black color slip dress with black boots will look really fabulous.