A ribbed sweater dress is another dress that you can choose from the wide array of sweater dresses available online
The weather is cooling off quickly and this means it is the time to stock up some of the cozy sweaters that your heart desires. But here we are talking about more than just sweaters or woolen tops. We are talking about the comfortable sweater dresses. Every year with each new session we see an abundance of updated styles. Starting from the mock necks, midi lengths to the bell sleeves and beyond, we have rounded up some of the best casual sweater dresses.
The first one that you can choose is the knit sheath sweater dress.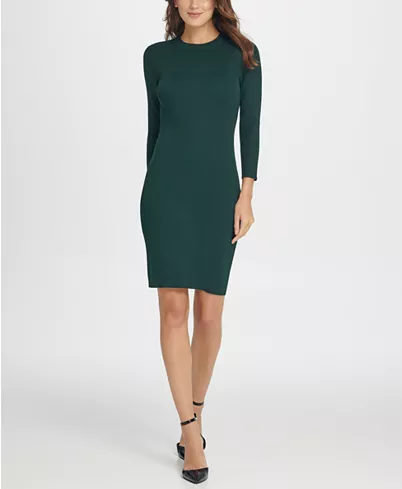 It is one of the most preferred sweater dresses of all time. The sheath silhouette and slim-fit bring a classy look to this sweater dress. It comes with a stretchy and breathable knit that makes it optimal for everyday wear in the transitional weather. It comes in different colors, a mock neck and back zipper closure.
With a plethora of sweater dresses available online, it is not an easy job to find the right casual sweater dress.
No worries though, we have got the mock neck sweater dress that comes with bell sleeves. This sweater dress is trending these days. It is exceptionally cozy and soft. Nothing can be better looking and cute than this mock neck sweater dress. It is available in multiple colors. You can fuse it with mid-calf boots.
The ribbed sweater dress is another dress that you can choose from the wide array of sweater dresses available online.
The temps call for something a tad bit more substantial, but this ribbed sweater dress has got you covered, almost literally. You can complete with a cozy funnel neck and the extra chunky knit to ensure its warmth. It comes in 100% cotton clothing.
Another casual sweater dress that you can add in your stock is the cowl neck dresses that come with pretty pleats.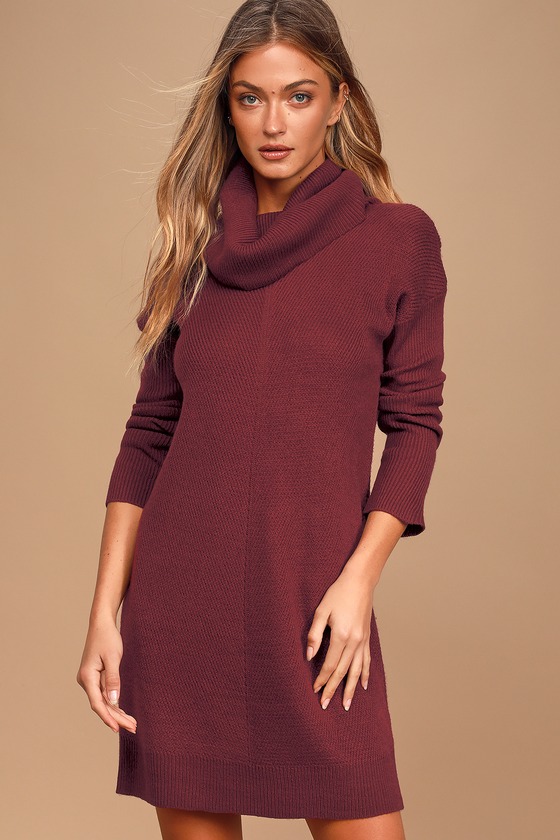 If you opt for a bit longer dress then you can wear it for the office as well. Next time the temperature cools off; you can ditch your tailored separates and reach out for the cozy number instead.
Finally, you can choose a chunky knit dress. This is a throw-on-and-go-in dress for the season.
The slouchy and soft knit pairs go well with anything and everything, right from the sneakers to the trending pair of fall boots. This sweater dress may not be figure-flattering but if you can tailor it a bit, then it will become one.