Nguyen Thi Phuong Thao is the president and CEO of Vietjet, a budget Vietnamese airline firm that gained infamy after featuring airhostesses decked out in bikinis for inaugural flights.
After commencing its operations in 2011, Vietjet is now poised to surpass the national Vietnamese Airlines in passenger volume within the Southeast Asian nation. The carrier has managed to grasp 40% of Vietnam's domestic market share.
The success earned her a net worth of $1.59bn (£1.23bn) and the 62nd spot on the Forbes Power Women list. She is also the second richest person in Vietnam, after real estate magnate Pham Nhat Vong, making her the richest woman in the Southeast Asian nation.
A Russian education and the creation of Sovico HoldingsNguyen Thi Phuong Thao received a Ph.D degree in Economic Cybernetics from the Mendeleev Institute. She also possesses a Bachelor of Finance and Credit from the Trade Institute of Moscow, and a Bachelor of Labour Management from the National Economics University of Moscow.
Phuong Thao's fortunes were consolidated after she co-founded the conglomerate firm Sovico Holdings, whose investments extend to financial services, real estate, energy, and philanthropy. Her husband, Nguyen Thanh Hung, is the firm's chairman. At present, Sovico Holdings possesses a registered capital of $53m.
Vietjet's inaugural flightsThe success of Sovico Holdings was the first step in Phuong Thao's ascent to becoming Vietnam's richest woman.
"When my first son was only a few months old, I started to research the low cost carrier space," Phuong Thao told CNBC.
"Then I spent the next 10 years researching aviation, meeting the CEOs of different LCC's like Jetstar, Air Asia and Southwest Airlines."
Vietjet was ultimately launched at the opportune moment when the Vietnamese government was allowing the entry of private business ventures into the airlines industry. The budget airline commenced its first flight in December 2011.
In the subsequent months, Phuong Thao adopted a novel method of generating a buzz around the company. Young and attractive women were appointed as air hostesses and made to wear bikinis on certain inaugural flights. While the act saw the airlines incur a penalty of $1,000 in the first instance, the publicity it created greatly contributed to Vietjet's success. The flight crew also organised flash mobs and released music videos.
Phuong Thao does not necessarily view the tactic of employing scantily clad air hostesses as particularly sleazy or provocative. CNBC reported that in response to objections that the gimmick objectified women, the entrepreneur said, "In this world, there are a lot of beauty contests where the contestants wear bikinis in the competition. The bikini shows beautiful characteristics. Our message at VietJet is we did this for the benefit of beauty and happiness."
Vietjet's success amid the emergent budget airlines industryVietjet was able to reap the benefits of a burgeoning middle class bearing higher disposable income within the market. According to the CAPA Centre for Aviation, Vietnam was Asia's fastest growing domestic market. Moreover, the frontier economy of Vietnam was one of the world's fastest growing countries, with an annual GDP growth of 6.2% in 2016. By the beginning of 2017, Vietjet's pre-tax profits rose by 91.6% year-on-year to $101.9m.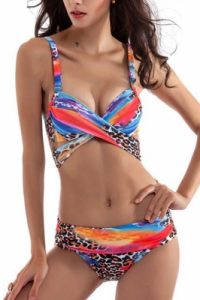 Vietjet has also managed to launch a successful IPO in February 2017, with the stock value surging by 20% during its debut on the Ho Chi Minh City Stock Exchange. However, the budget airline's fortune could still soar higher as it is in talks to become the first Vietnamese company to list its shares in a foreign market.
By March 2017, Vietjet owned 45 jets and offered 300 flights a day, which comprised of 63 domestic routes and over a dozen international destinations. The airlines had also managed to generate a valuation of over $1.8bn, surpassing the state-owned Vietnam Airlines in market capitalisation. Vietjet is set to expand further after placing orders for more than 200 aircraft from Airbus and Boeing.
However, the success of Vietjet should be viewed more cautiously. Despite the astounding success achieved in a remarkably short period of time, the airlines' customer services and other operational methods may not be up to par with international quality standards.
Reviews of Vietjet on travel websites have been mediocre at best and terrible at worst. Aggregated customer reviews on Tripadvisor have awarded Vietjet a score of 3 out of 5, while Skytrax reviews have averaged to 4 out of 10. Based on current customer reviews, Phuong Thao's ambition of making Vietjet the "Emirates of Asia" is still far from reality.
As the entrepreneur looks towards international markets, Vietjet's business model can only go so far past provocative gimmicks. The company's competitiveness against other popular budget airlines in the region, such as Air Asia and Cathay Pacific owned Dragon Air would be the true test of its ability to generate profits on a sustainable growth trajectory.
Trouble could also be brewing within domestic markets. The best way for Vietjet to improve its services would be through competition with other entrepreneurial entrants within Vietnam's airlines industry. After Vietjet's success as the first privately owned airlines firm in Vietnam, the government may look to liberalise the sector further.