LOW-COST Vietnamese carrier VietJet has been cornered into assuring Indonesia that its flight attendants will be fully clothed when it makes its maiden flight to Jakarta.
The airline's announcement that it will launch a direct route from Ho Chi Minh City to Jakarta was shrouded in controversy because of a divisive PR-stunt by the airline in 2012.
The airline was fined 20 million Dong – about $A1100 – when it hosted a mid-flight dance by bikini-clad beauty pageant contestants without first gaining permission from the nation's aviation authorities.
Five women, all candidates in a local beauty contest, performed the three-minute Hawaiian-themed dance while passengers recorded the show on camera phones and later posted clips online.
The controversial in-flight entertainment was to celebrate its maiden flight between Ho Chi Minh City and the tourist hub of Nha Trang.
So when VietJet announced its inaugural flight to the capital of Indonesia, it made the government of the conservative Muslim country nervous that its flight attendants might not be fully clothed on the route.
However, Indonesia's ambassador to Vietnam, Ibnu Hadi, has confirmed that VietJet's flight attendants will be appropriately attired on the flight – and all flights to Indonesia.
"I'd like to explain that the bikini (stunt) was only for one event. It was for the airline's launch of their new route to Nha Trang, which is a resort city so that's why they wore bikinis," he said, as quoted by Indonesian broadcast program Liputan 6.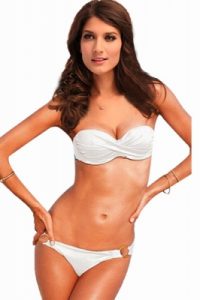 "(The airline) has been reprimanded by their (the Vietnamese) government for their stunt.
"VietJet is a budget airline and they will open a route to Indonesia without the bikinis. The opening of the route is still being discussed. Hopefully before the close of this year."
And during a press conference in Jakarta on Tuesday, VietJet's deputy director for commercial affairs, Jay L Lingeswara, told journalists that the airline only featured bikini-clad flight attendants on specific occasions.
"We strongly believe and are committed to offering the best and suitable services to the Indonesian market," he said, according to the Jakarta Post.
Mr Lingeswara added that the company had also learned from its experience with the opening of a route to Malaysia.
VietJet has also confirmed it will provide halal food for Muslim passengers, the Jakarta Post reported.
While the bikini stunt attracted a lot of controversy for objectifying women and inviting sexual harassment, it also shot the local carrier to fame and made its CEO, Nguyen Thi Phuong Thao, the first female billionaire in the country.