Summer, beach, swimming pool must be the best choice for girls! A happy pool party, a cheerful sister meeting, maintenance of a winter big white legs, waiting to show at this moment it!
Sexy girl Cui Shuli released in the ins on a variety of hot springs, beach bikini is also a lot of mm by the heart of the small universe, want to wear sexy bikini to run on the beach, holding coconut eat pineapple!
Gentle goddess in the 'sample sister' in a set of another bikini is amazing you male guests and the audience's heart, people can not move eyes! So the question came, what kind of bikini can perfect the modification of your body? And what people love at first sight swimsuit? Here we recommend several into the water artifact!
Peter moon South Korea purchasing Slim super thin waist waist swimsuit Korean hot spring bathing suit bikini
Simple and not simple vitality of the girls must have artifact, cover belly was thin, free with a straw hat, immediately turned sweetheart mm!
Mu Yang swimsuit beach vacation split three-piece size chest bikini conservative flat pants small fresh knitted woman
Retro and comfortable colors, it is particularly temperament! With a high slits pants, for those who do not like too exposed girls.
2017 South Korea purchasing black three-piece swimsuit female BIKINI loose long-sleeved sun clothes bikini blouse
Simple pure black bikini with lace blouse, very sexy! Put it on, must spike the whole beach girl!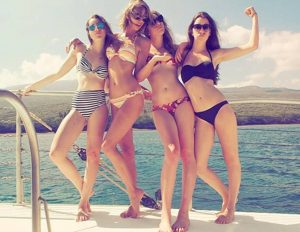 Van der Wa small chest steel towel together sexy bikini swimming suit bikini hot spring swimwear
Emerald exudes elegant charm, simple and fresh design, fully show your goddess Fan children!
OM new hollow knitting bikini female swimsuit white hollow split beach three-point swimwear woman
Simple knitting tells the romantic, back strap design has increased a bit sexy, briefs show your perfect little Qiao hip.